Central Florida Officials Association Volleyball Information
Officials Working the 2017 Volleyball State Finals
Congratulations on being selected to work the State Finals on Saturday (11/18/2017) at 1:00pm @ University Of North Florida. Tom Hopkins, Tommie Butts, Aubrey Muench, Jesus Reyes. Great Job!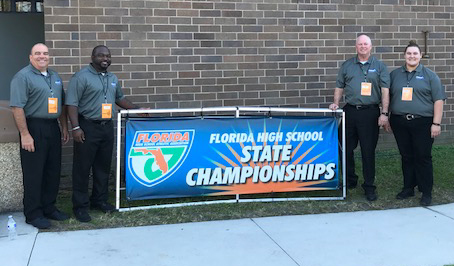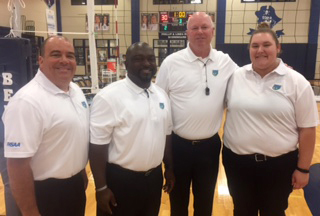 Jesus Reyes, Tommie Butts, Tom Hopkins, Aubrey Muench
Working Hard for the CFOA Volleyball Members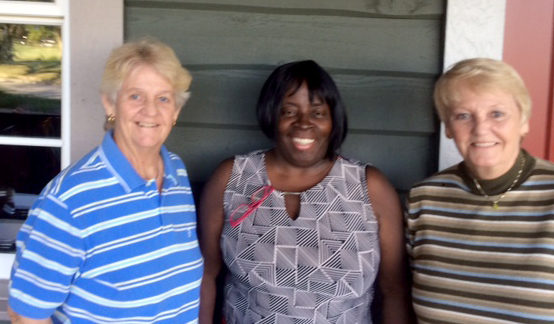 Sandy Barnhill, Elayne Dean, Sue Nadeau
VB Rookie of the year—Riley Laughlin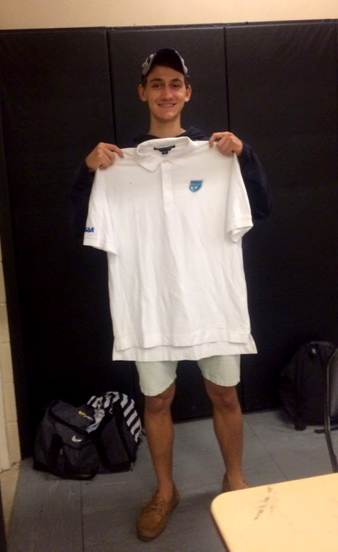 Top Selected Players from the 2A Districts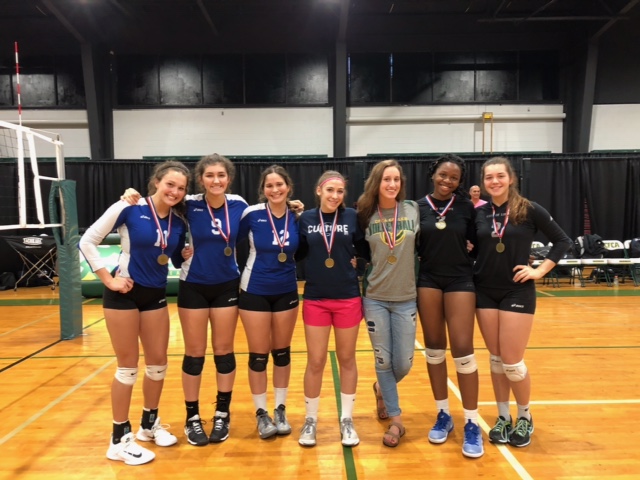 CFOA Supports Cancer Month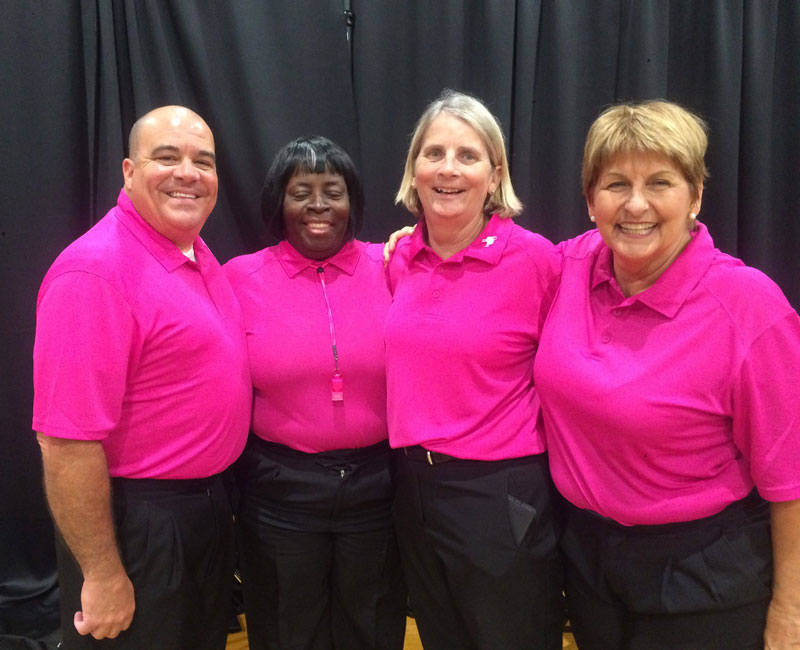 Central Florida Christian Academy
October 10, 2017 - CFCA Middle School, Jr. Varsity and Varsity volleyball teams participated in Crush Cancer Night!!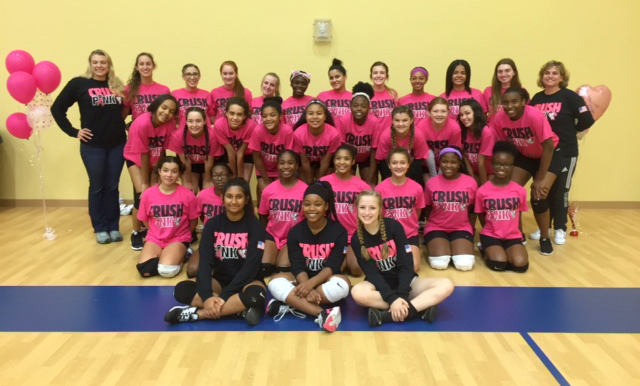 2017 Volleyball Playoff Dates:
10/25
10/26
11/1
11/2
11/7
11/11
11/16--11/17--11/18
Sites TBD
2017 Volleyball Training, Meeting & Tournament Dates Set
Volleyball Training Dates:
Trinity Prep • 5700 Trinity Prep Ln., Winter Park, Fl 32792
6:30pm - 8:30pm
5/9/2017
5/16/2017
5/23/2017
6/1/2017
6/6/2017
6/8/2017
6/13/2017
6/15/2017
Please Contract Sue or Sharon
Sue Nadeau • 407.716.7762 • panda642@juno.com
Sharon Gillespie • 321.443.4456 • sgillespie@cfl.rr.com
Volleyball Meeting Dates
August 19, 2017 @ Trinity Prep (mandatory) Full Uniform
8:30-9:30am Business
10:00-1:00pm Court Time
September 24, 2017 @ St James 5pm
October 15, 2017 @ St James 5pm
Tournament
August 11-12,2017
Heritage Christian Pre-Season Tournament (ALL NEW OFFICIALS)
1500 E Vine St., Kissimmee, Fl 34744
FHSAA Boys State Finals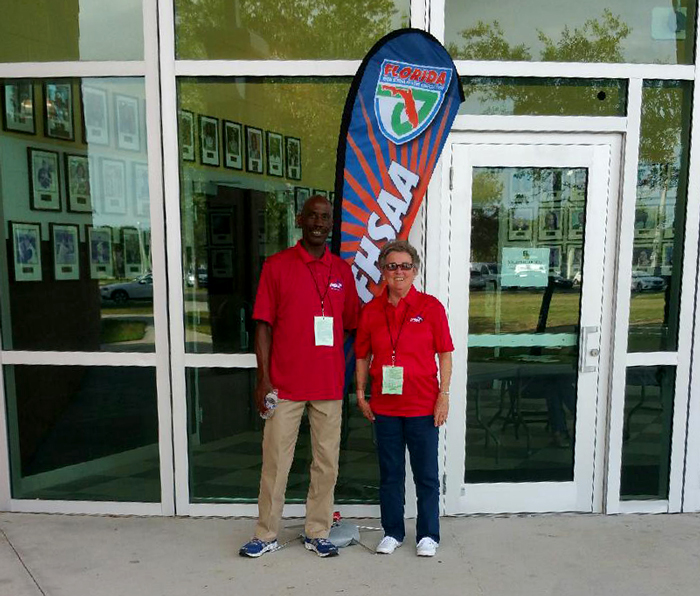 Officials Julius Tharpe and Sharon Gillespie worked the FHSAA Boys State Finals May 5, 2017.
Previous Volleyball Announcements
2016 State Finals Officials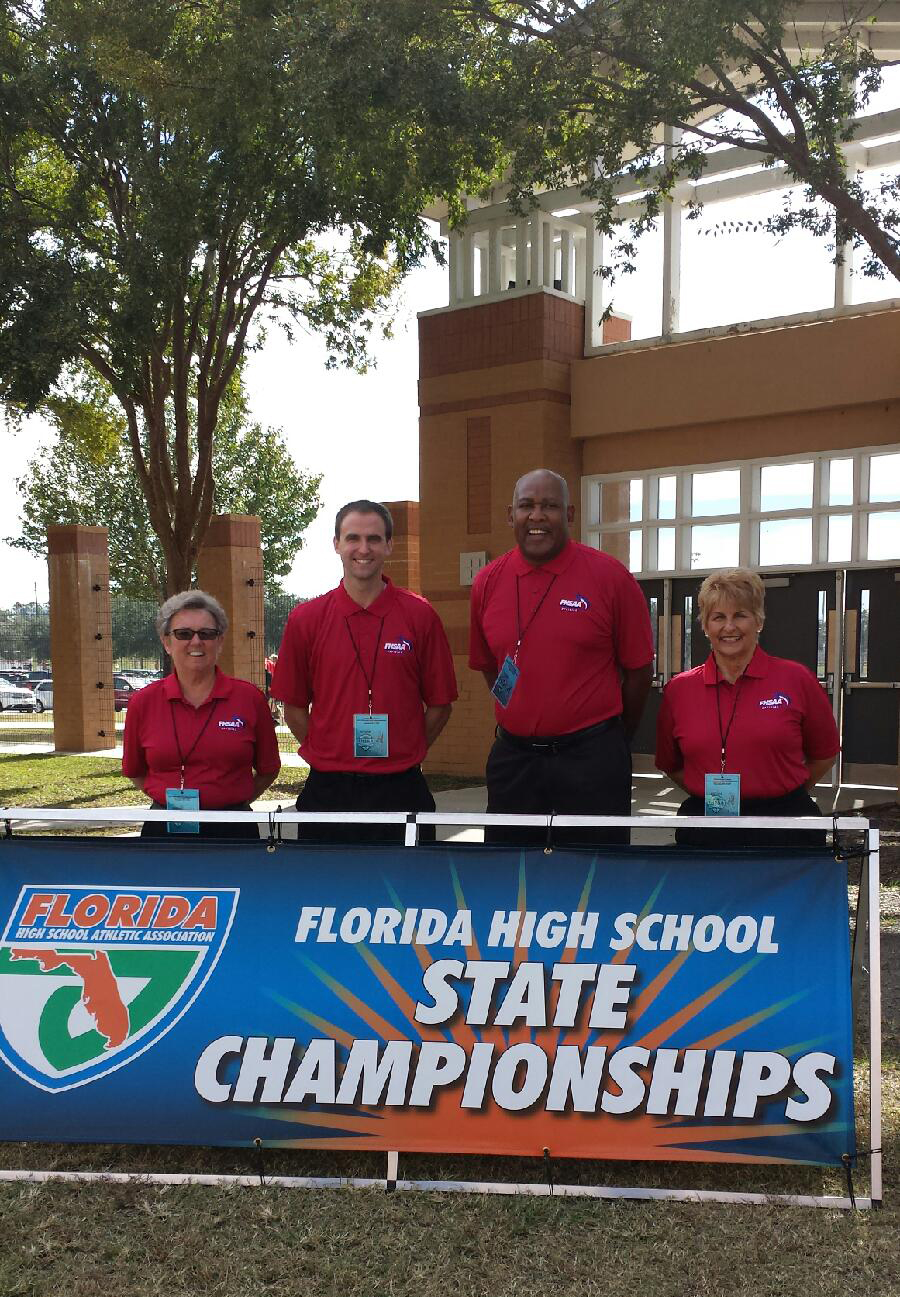 Officials that worked the Florida High School State Championship Finals - left to right:
Sharon Gillespie, Patrick O'Reilly, Will Nix and Marilyn Majors.
They did a great job & made CFOA proud!
View older news