Central Florida Officials Association Tackle Football Information
Job Well Done!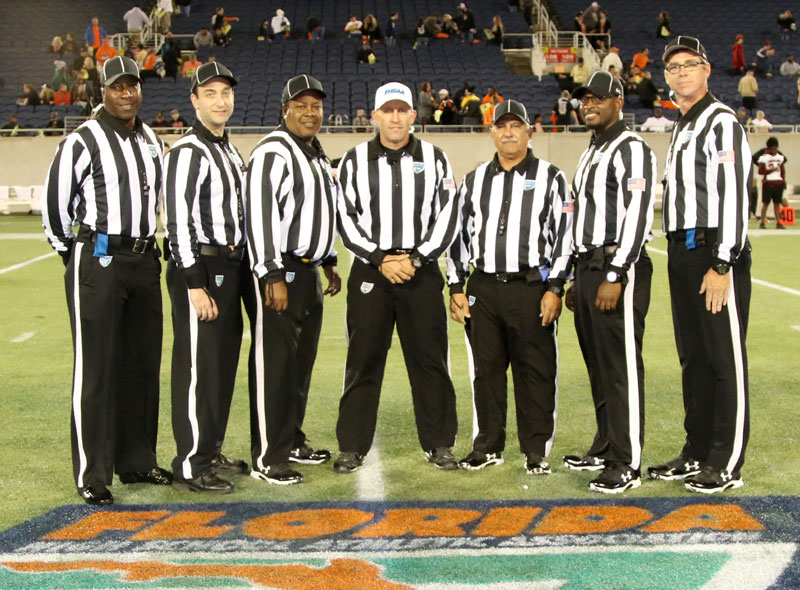 Class 7A State Football Championship Crew (left to right):
AJ Thomas, Zack Hiwiller, Jemal Taylor, Jason Carroll, Mitch Fazzio, Cory Fleming, Richard Mayor
not shown Kerry Jackson Game Clock Operator

At Large Director - Football
Good morning,

I received the below listed email Sunday afternoon 9/9/2018 just prior to our scheduled Board of Directors meeting:
Due to personal reasons I am resigning my position as football at Large.

Due to the timing of my resignation and to give our Vice President the assistance he needs, I am asking the previous at large member (Tom Brit) to step in until election time. (With your approval)

Thanks for letting me serve!

Melvin Jones
As the President it is my responsibility to ensure our association continues our business with minimal interruptions, therefore:

It is with regret that we must replace Melvin, however it is understandable. In reviewing the situation and the need; being mid-season, football in full swing and Tom's past experience as a; past member at large, his dedication to training, recommendation, evaluation and overall CFOA involvement and the need to fill the role as quick as possible with an experienced individual I concurred with Melvin and his recommendation. After discussion in the BOD meeting I appointed Tom Britt, the Board of Directors then approved that appointment.

Again we wish Melvin the best and Thank him for his service.

We also congratulate and appreciate Tom's willingness (and his experience) in accepting the appointment.

As an association please join me in wishing both individuals the best in support and understanding.

In your service,

Allen Cramer
President CFOA
Notice:
This is an illegal mouth piece: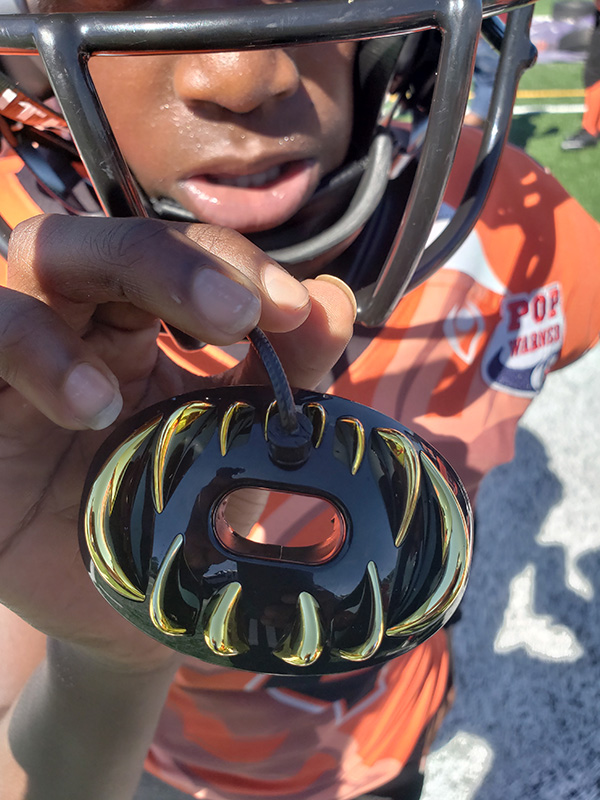 New Guidelines Posted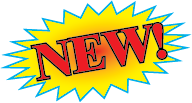 NFHS Lightning Guidelines - 2018-19 (PDF)
FHSAA Football Cancelled-Interrupted Contest Information 2018 (PDF)
Be sure to check out other officials information in the grey sidebar area of this page for more helpful documents. For other sports, check out the handbooks/downloads page.
Illegal Football Shoe per NFHS/FHSAA
Officials, please note the following football cleats are illegal per NFHS/FHSAA.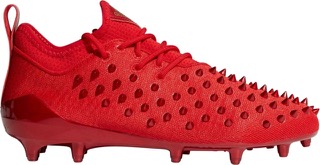 Adizero 5-Star 7.0 "Sundays Best" red spike cleat, article number CQ1271
Officials Registration Set to Open July 16th, 2018
Due to a very tight schedule, if you have the qualifications for being placed as a member of the Football Playoff crew, do not delay in taking your exam. Please take it within the first week of it being available.
2018-19 Registration Deadlines

Initial Deadline

Last day to register
(Late fee goes into effect after this date)

FALL

FB, SW & VB

8/24

9/14

WINTER

BB, SC & WR

10/12

11/2

SPRING

BA, LX, SB, TR & WP

FFB

1/18

2/8

2/22 (FFB only)

2018-19 Exam Schedule

Rules exams have no time limit
No make-up exam offered.
Exams are created and written by the NFHS.
Officials can save and exit the exam as many times as necessary. Once the "submit exam" button is clicked your test will be graded and your one (1) attempt is completed.
Exams that are incomplete once the deadline passes will be graded as is.
Exam
50 questions

FB, SW & VB

8/10 – 9/21

BB, SC & WR

9/28 – 11/9

BA, LX, SB, TR & WP

1/4-2/15

FFB

1/18-3/1
*These dates are subject to change.
CFOA Football New Officials Training Classes 2018
5-2-2018
The CFOA New Officials Training Classes will be held at Lake Highland Prep School.
Lake Highland Preparatory School
901 N. Lake Highland Ave.
Orlando, FL 32803
The Classes will start Monday, June 4th and meet each Monday and Thursday through July from 6 – 8 pm. We will utilize both Classroom Rules study and On-Field Mechanics training. The class is open to new, transfer and CFOA members with 1 to 3 years of football experience. Please wear or bring workout clothing for each class. Remember we are on a high school campus so wear appropriate clothing; shirt, shorts & shoes. You will be required to have the following equipment for the class; Officials Hat (black with white stripes), Lanyard (black) & Black Fox 40 Whistle, Flag with black ball on the end, Black Bean Bag and Down Counter. You will able to order this from PurchaseOfficials.com. Fred from Purchase Officials will know what you need. We will give you additional information at the classes as to uniform requirements and other information about registration. Do not try and register with the FHSAA at this time.
If you have question you can contact me at mfazzio20@gmail.com or call 407-756-8323.
Thanks,
Mitch Fazzio
VP of Football, CFOA
Mark Your Calendars! Football Dates 2018
May 15th - 18th - Spring Games - 1" shirts full uniform
May 19th - CFOA Hall of Fame Lunch, Lake Mary Marriott Hotel
May 20th - CFOA Annual Meeting - Lake Highland Prep.
June 4th - August 2nd - New Officials Training Classes. Location TBD. Monday and Thursday Classes
August 3rd & 4th - CFOA/Mike Goodspeed Beach Weekend - Hilton Cocoa Beach Hotel
August 11th - CFOA/FHSAA Field Clinic. Site and times TBD. Full uniform with 2" shirts
August 15th - 18th - Classic Games. Full Uniform with 2" Shirts
August 22nd - First Regular Season Playing Date
November 9th, 16th, 23rd, 30th - Playoff Dates
December 6th, 7th & 8th - Championship Games - Camping World Stadium, Orlando

Thanks,
Mitch Fazzio
VP of Football, CFOA
The CFOA Football Uniform is as follows:
Black hat with White piping (Referee White Hat)
Black and White Referee shirt with a black collar and FHSAA patch on the pocket and American Flag on the left sleeve
All Black pants with a white stripe FHSAA patch on right pant leg
All black belt (leather)
Black Socks (Crew Socks - Mid Calf)
Black Shoes
Penalty Flag (1 or 2)
Black Bean Bag (if back judge blue and black bean bag)
Down Indicator
Game Card (score, Unsportsmanlike Penalties)
Coin (Referee)
Chain Clip (Linesman)
Watch (Back Judge, others optional)
Previous Football Announcements
Mitch,
A huge Thank you to you and your Team! Your letter below says it all!
- Allen
Championship Finals Crew & Volunteers
December 10, 2017
Crew #1
I would like to take this time to acknowledge the outstanding officiating of Crew #1 at the 2A Finals this past Friday morning. The CFOA crew stood out above all of the other crews who worked Championship game this past week. The crew had a professional apperance, great 7 man mechanics, a knowledge of the rules and their application and maintained controll of the game. Thanks to the crew for representing the CFOA and letting the FHSAA and other associations throughout the State know that we are still the best.
Volunteers
I cannot thank those of you enough who came out and worked the chains and as ball boys at the Championship Series this past Thursday, Friday and Saturday. All of the playoff crews commented on how smoothly the game ran because of the quality peope on the sidelines running the chains and balls. They also thanked all of you for the hospitality shown to them before, during and after their games. Thank's for your commitment and pride in maintaining the CFOA's history of being the best association in Florida.
Special Thanks
I owe a special thanks to the following four officials, who came every morning at 7:30 am and stayed until the end of the final game each night, usually not getting home until near midnight. When I needed assistance or they saw something that need to be done they did not hesitate to step up complet the task. They have been part been part of the CFOA team for the past 10 years.
Thanks to: Fred Smart, Roland Taylor, Jemal Taylor and Jim Taylor.
Thanks,
Mitch Fazzio
VP of Football, CFOA
Football Rules
Below are links to powerpoint presentations that Nick Brigati (who used to work in the CFOA a few years back) created for each rule. Some have links to You Tube videos embedded in them.
Rule 10 https://docs.google.com/open?id=0B0BhuoIRi3hRTjRMNWVDcmo2dk0
Rule 9 https://docs.google.com/open?id=0B0BhuoIRi3hRLWNSdzdRUzE1d0E
Rule 8 https://docs.google.com/open?id=0B0BhuoIRi3hRT2JNWnlwb3FsZTg
Rule 7 https://docs.google.com/open?id=0B0BhuoIRi3hRUUtsYkd0aFBWWEk
Rule 6 https://docs.google.com/open?id=0B0BhuoIRi3hRZmU5MjhCTkZ4M0U
Rule 5 https://docs.google.com/open?id=0B0BhuoIRi3hRN2hzU1poMHNoTEk
Rule 4 https://docs.google.com/open?id=0B0BhuoIRi3hRSjFfMndYUk9xLVU
Rule 3 https://docs.google.com/open?id=0B0BhuoIRi3hRRzFnZ3YxOXhtWFk
Rule 2 https://docs.google.com/open?id=0B0BhuoIRi3hRNmVpa2xLRUk4MUU
Rule 1 https://docs.google.com/open?id=0B0BhuoIRi3hRMUhpVlB3Mk53Rjg
View older news