Central Florida Officials Association Tackle Football Information
If you would like to become a CFOA Tackle Football Official, please read our Recruit Registration information. We look forward to having you on our team!
A user name and password is now required to view the Tackle Football Members News page. Members will be contacted with a user name and password. If you are a member and cannot log in, request a user name and password by sending an email to vpfootball@cfoa.com.
New Football Officials Training
New Officials Training Classes will begin on Monday, July 6th and meet each Monday and Thursday at Trinity Prep school through August 3rd. Classes will run from 6 to 8 pm on the football field. If it rains we will go a large classroom or other space in the school that night. Remember to bring your face mask if we go to a classroom. We will work on social distancing when on the field and in the classroom. Sorry for the late notice and the start of the training classes but with the restrictions the schools have in place we are appreciative of Trinity Prep for allowing us to use their facilities.

School Address:
Trinity Prep School
5700 Trinity Prep Lane
Winter Park, FL 32792

Thanks
Mitch Fazzio
VP of Football, CFOA
CFOA 2020 Training Classes for Tackle Football for New and Transfer Officials
Location: Lake High Preparatory Academy, Orlando FL
Time: 6 to 8 pm
The classes for new and transfer officials will begin on June 1, 2020 and will meet Mondays and Thursdays through July 30, 2020. Dress for the classes will be shorts and shirt and shoes you can run in. Please remember we are on school property so dress appropriate. Officials with 3 or less years of experience officiating are encouraged to attend to better hone your mechanics and rules knowledge. Clock operators should also attend so you can gain a better knowledge of the game and what the signals being used on the field mean.
If you are a new or transfer officials please register under new official on the CFOA web page, with your e-mail address, so we can send updated information to you about the classes. If you have any questions you can contact me at the following e-mail address: vpfootball@cfoa.com
Thanks
Mitch Fazzio
VP of Football, CFOA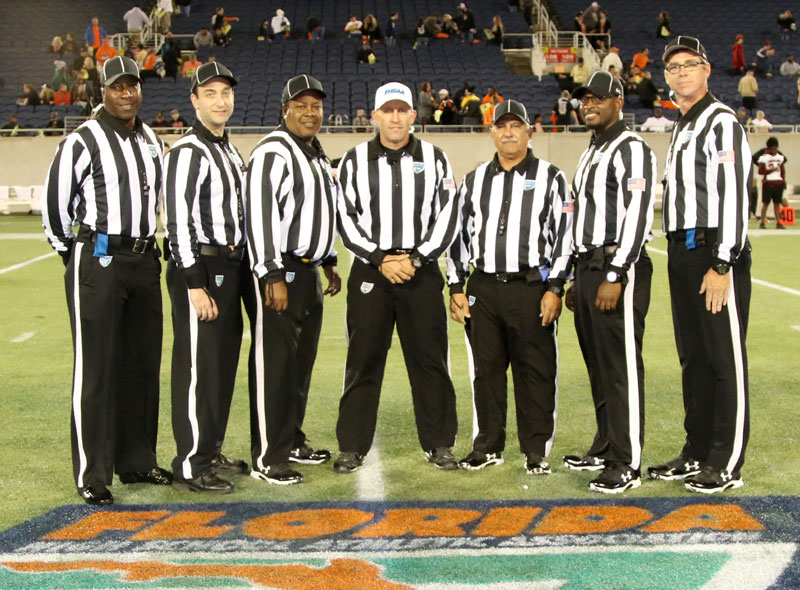 News and Announcements for Members
Members, please read other news and announcements on the Football Membership page.