Central Florida Officials Association Tackle Football Information
If you would like to become a CFOA Tackle Football Official, please read our Recruit Registration information. We look forward to having you on our team!
A user name and password is now required to view the Tackle Football Members News page. Members will be contacted with a user name and password. If you are a member and cannot log in, request a user name and password by sending an email to vpfootball@cfoa.com.
Football Officials Training Classes
The 2019 New Football Officials Training classes will begin Monday, June 3rd and will meet each Monday and Thursday through July. Officials with 1 to 3 years experience and transfer officials are encouraged to attend the classes as well.

Time: 6 to 8 pm
Days: Monday and Thursday
Location: Lake Highland Prep HS

- Mitch Fazzio, VP of Football, CFOA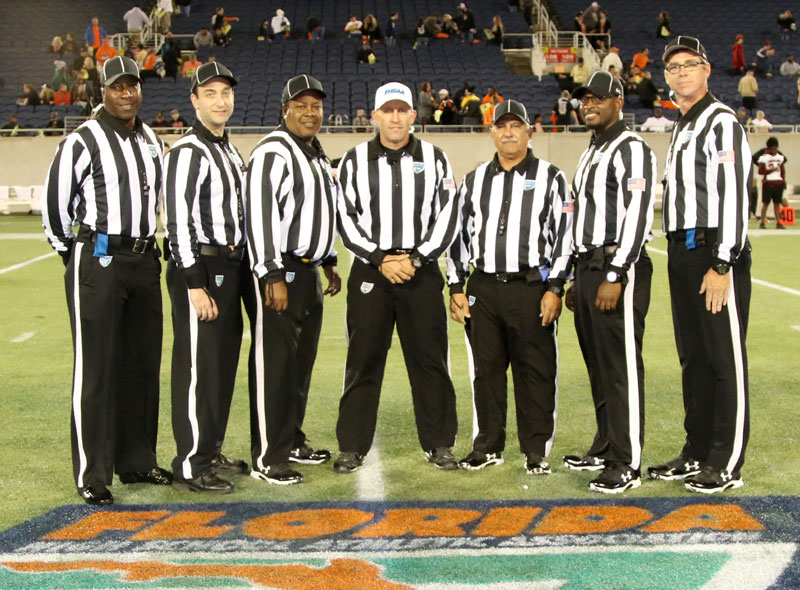 News and Announcements for Members
Members, please read other news and announcements on the Football Membership page.