Seminole Hires Scott Earley to Lead Football Program
July 2013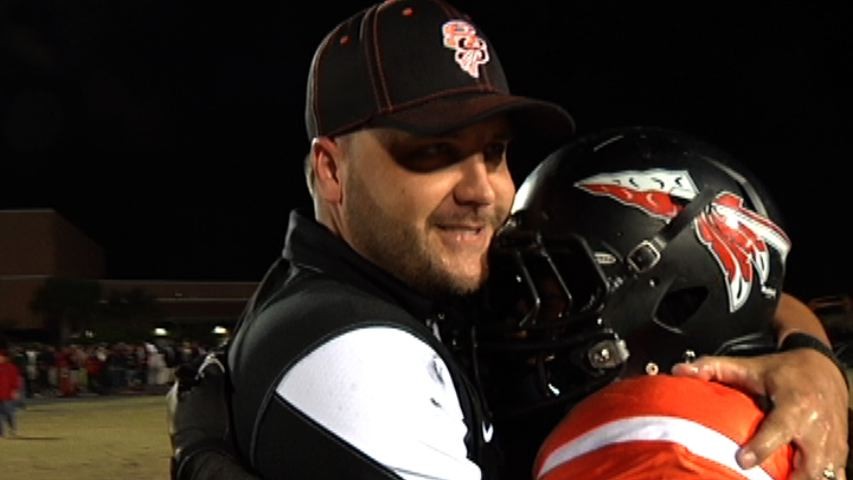 Seminole found a state championship coach to lead its football program. 42-year-old Scott Earley accepted the 'Noles coaching position late Wednesday night. Earley, who last coached at Lexington High in South Carolina and has a 103-45 career record, has served as head coach for three different schools and won a state title in 2008 at Myrtle Beach High.
"I got some calls from some college friends of mine that urged me to apply and said this job was the one," Earley said. "I fell in love with the people there that I met and I think they felt the same about me. Late last night we took the job and now we're trying to figure out what's next." Earley replaces Robert Vite, who resigned three weeks ago after two plus seasons as Seminole's coach. 'Noles athletic director Mike Powers said he received 25 applications and a committee interviewed six finalists.
"He has a dynamic personality and he'll be great for our kids. I think his recruiting experience is going to be a big plus for our kids," Powers said. "He was recommended by some highly influential people."
Earley, who was preparing to move out of his house in South Carolina on Thursday, coached at Lexington High for three years before resigning in March. He was 25-12 in his time at Lexington. While at Myrtle Beach, Earley coached Everett Golson, who started at quarterback for Notre Dame in last year's BCS National Championship game. "Seminole to me is a larger Myrtle Beach and that's the place where I was most comfortable," Earley said.
The 'Noles finished 7-5 last season and lost to Neptune Beach Fletcher 28-6 in the 8A regional semifinals. Fall practice opens Aug. 5 and Seminole plays a pre-season game Aug. 23 against Evans.