News Archive
Below are stories that have been archived for your reference. Please note that any external links may no longer work if the hosted site has removed the story from their web site.
Older news can be located in these archives: 2014 NEWS | 2013 NEWS | 2012 NEWS | 2011 NEWS | 2010 NEWS | 2009 NEWS
Previous News Highlights - 2015
Thank You!
I would like to thank everyone who volunteered to help make the Championship Series weekends a success. All of the crews and the FHSAA thanked the CFOA for hosting the event and making it a pleasure to work. The chain crews, ball boys and 25 second ECO took a lot of pressure off the crews so they could concentrate on the game. Of course I need to thank, Fred Smart, Roland and Jim Taylor for once again coming out and driving the vans and helping throughout both weekends.
Thanks,
Mitch Fazzio
VP of Football
- - - - -
RESPONSE: The CFOA is lucky to have individuals who care and do as much as you do!!
THANKS,
Allen
2015-2016 State Finals Volleyball Officials
FHSAA Volleyball Finals - November 13, 2015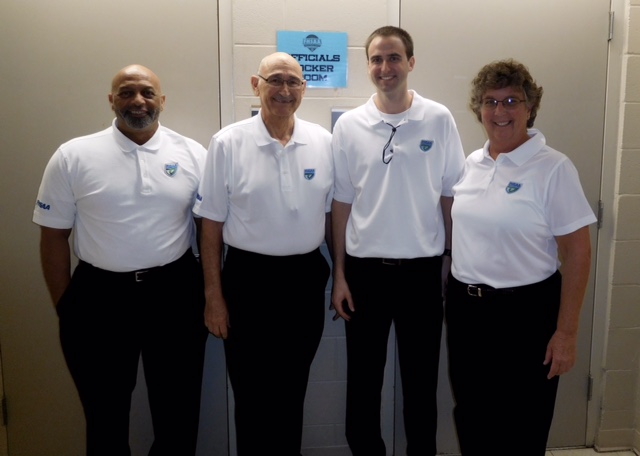 From left to right: James Lyon, Kent Lowe, Patrick O'Rielly and Vicki Jensen
Congratulations to Heritage Christian School and Real Life School!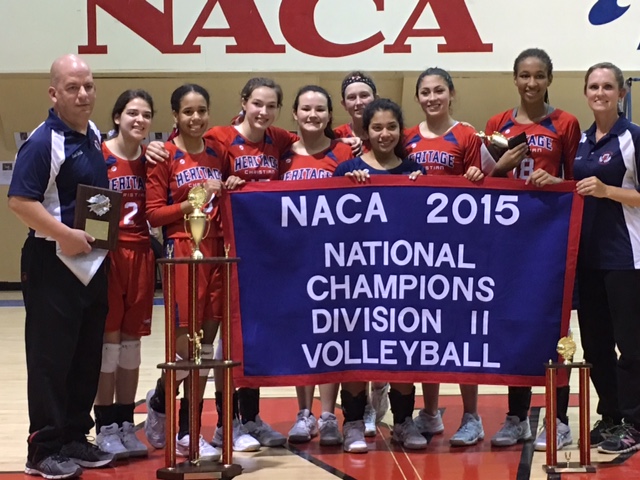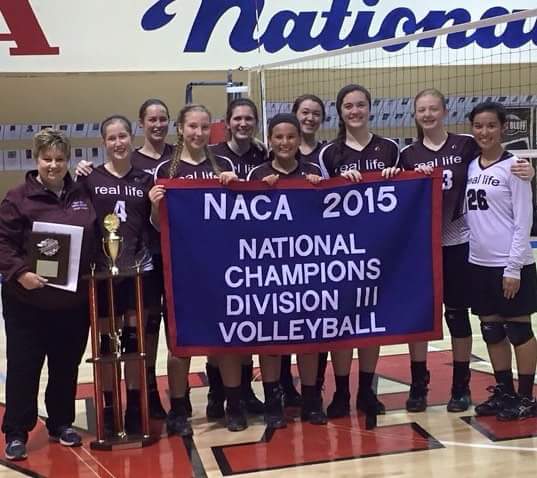 Executive Meeting
Minutes from October's meeting have been posted.
CFOA Family - October 21, 2015
It's with great sadness that I have to inform the CFOA family of the loss of the mother of basketball official David Weisberg. Please keep David and his family in your prayers during this difficult time. If we receive additional information I will share it as I receive it.
"What we have once enjoyed, we can never lose. All that we love deeply becomes part of us." -Helen Keller

James Boyd, CFOA Vice President
Allen
CFOA President, Allen Cramer, is currently in the hospital but is responding well to treatment and should be released on Friday 10/9/15. Please keep Allen and his family in your prayers. We will pass on additional information if and when we receive it.
- CFOA Board
Congratulations!
To Mitch and James as they have been elected to the FHSAA Officials Advisory Committee (Section 2) by their peers to represent the officials in our administrative section. They will play a vital role in voicing the officials' concerns regarding their respective sports of Basketball and Football in the state of Florida, as well as concerns regarding the state series.
Again, congratulations and represent us all well.
Latest Officials Update - October 2, 2015 - from the FHSAA
Fall Sports Playoffs: The fall sports playoffs are quickly approaching. Please make sure your recommendations get to the appropriate sport administrator in time for us to prepare. We appreciate all your help on this as we move through the playoffs. As you know, communication is key due to the quick turnaround time between rounds.
Soccer Webinar: Thanks to those who were able to attend the soccer leadership webinar the other day. It is currently posted online at this link: http://www.fhsaa.org/officials/rules-updates/soccer, for those who could not attend or if you want to share it with your members.
Officials Advisory Committees: Thank you for the nominations and participation in the Official Advisory Committee elections. Please make sure you are communicating with your representative throughout the year on issues you feel need to be addressed. You can find the list here: http://www.fhsaa.org/officials/advisory-committee.
Winter Sport Exams: Winter sport exams are starting soon. Please encourage your members to be ready and not wait until the last day to take the exam (that is the most common day we hear about issues!). The specific dates can be found on the officials page: http://www.fhsaa.org/sports/officials.
Calling for a Cure: October is the fall sports "calling for a cure" month. We appreciate any support you can give to this program. More information can be found on the officials page: http://www.fhsaa.org/sports/officials.
NFHS Network: As you may or may not know, the FHSAA is currently a partner with the NFHS Network, in addition to Bright House Sports Network. Many contests are streamed live on this network and they also keep an archive of previous events. Let your friends and family know when your crews are working games, especially playoff games, and they can watch you live! Additionally, you can go back and watch it on demand after the contest. We wanted to let you know this was available if you were interested. Here is a link to the site: http://www.nfhsnetwork.com/.
As always, thank you for your service to the student-athletes of Florida.
Sincerely,
Justin Harrison
Associate Executive Director for Athletic Services
FHSAA
(352) 372-9551 x 180
2015-2016 State Finals Basketball Crews
Specific Games:
Elaine Dean, Shannon Pike and Carlos Childress – Girls 2A Finals
Jason Carroll, Rodney Brown and Ed Collier – Boys 7A Finals
Sam Wright, Nate Robinson and Greg Vanatta – Girls 3A Semi Finals
James Boyd, Chap Walker, And Kim Fessler – Boys 8A Semi Finals
Basketball Playoff Crews have been viewed and accepted for 2015-16 Season Finals. They are listed here.
Welcome to the 2015-2016 Central Florida Officials Association (CFOA) Basketball Season
Thank you for being a member of the CFOA!!
The training for new officials is under way and we are having an outstanding time with this year's class. Xiomara Cruz is the Training Chairperson and she is being assisted by Willie Bateman, Buss Woodley, Chuck Pula, Chap Walker, Ray Lewis, Rethea Johnson, Rodney Brown and Mike Lindvig. This team is working really hard – they work on the floor officiating LIVE summer league boys high school basketball games! They video tape the games! They break down the video with the new officials!
When you see them, please extend a CFOA "Thank You" for volunteering to work with our up-and-coming officials. If you would like to pick up this season's Rule Book, Case Book and Officials Manual you can pick them up during the training sessions at Lake Highland Prep on Mondays and Wednesdays from 6:00pm-9:00pm.
If you are unable to make it and would like for your books to be mailed to you, please send me an email at CFOABasketball@live.com. There will be $10 charge for mailing the books.
Have a Wonderful Season!!!
James Boyd
Vice President, Basketball CFOA
CFOA Football Playoff Crews 2015
| | Crew 1 | Crew 2 | Crew 3 | Crew 4 | Crew 5 |
| --- | --- | --- | --- | --- | --- |
| R | Randy Chrastina | Rodney Clevenger | Jeff Deen | Tom Britt | Larry Wages |
| U | Joe Ranaldi | Anthony Moore | Jerome Thompson | Melvin Jones | Erskin Callaway |
| L | Kerry Jackson | Bob King | Zack Hiwiller | Jesse Dutton | Stacy Miller |
| LJ | Jason Vinson | Chuck Baumann | Kevin Bowersox | Clayton Rasberry | Richard Mayor |
| BJ | Nick Peterson | Richard McRae | AJ Thomas | Rusty Scarsdale | John Meyer |
| SJ | Lou Prano * | Vu Vu * | Henry Hamm * | Bob Sivil * | Mike Gothelf * |
| FJ | Mitch Fazzio * | Greg Anderson * | Roy Abood * | Rodney Bryant * | Rob Price * |
| C | Clayton Breazeale | Joe Omndson | Josh Bernhard | Travis Williams | Andrew Hechel |
| | Crew 6 | Crew 7 | Crew 8 | Crew 9 | Crew 10 |
| --- | --- | --- | --- | --- | --- |
| R | Bruce Kenworthy | Mitch Fazzio | Greg Anderson | Bob Sivil | Ken Griffin |
| U | Jeff Granger | Jemal Taylor | Lee Simmons | Will Nix | Richard Coble |
| L | Jason Carroll | Roy Abood | Tim Crim | Mike Kelly | Mike Gothelf |
| LJ | Tondrick Robinson | Joe Prather | Vu Vu | Rodney Bryant | Rob Price |
| BJ | Fred Smart | Jerry Prather | Ron Kimball | Henry Hamm | Oliver Custead |
| C | Russell Zimmer | Vincent Swanigan | Russ Gorman | Lou Prano | Kevin Sanderson |
Note: Week one is 5 man crews.
*Weeks 2 - 5 are 7 man crews. FJ & SJ are added to crews.
50th Wedding Anniversary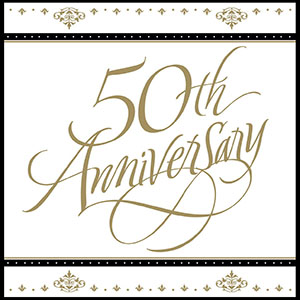 It has been found by the football assignment officer, who shall remain anonymous, that Prince Pollard and wife Annie Mae (Pearl) Pollard will be celebrating their 50th wedding anniversary on Friday, September 18. In lieu of flowers and gifts, it is requested the CFOA membership call Prince and Pearl, and wish them a very happy 50th wedding anniversary.
Congratulations!
To Mitch and James as they have been elected to the FHSAA Officials Advisory Committee (Section 2) by their peers to represent the officials in our administrative section. They will play a vital role in voicing the officials' concerns regarding their respective sports of Basketball and Football in the state of Florida, as well as concerns regarding the state series.
Again, congratulations and represent us all well.
2015 NFHS Football Rules Interpretations
The NFHS rule interpretations with clarifications can now be viewed and downloaded as a PDF. Click here.
2015 CFOA Football Officiating Field Clinic
The FHSAA Field Clinic training materials (keys) are now available for download (PDF).
Also note that the FHSAA 7-man mechanics (PowerPoint) have been updated.
Recommendations for the 2015-2016 Volleyball Season
Julie Andrew
Sandy Barnhill
Elaine Dean
Sharon Gillespie
Vicki Jensen
Kent Lowe
James Lyon
Sue Nadeau
Patrick O'Reilly
Karen Seifer
Julius Tharpe
Jason Wolford
Thank you,
Elaine Dean
CFOA Volleyball V/P
Volleyball Meeting Dates & Training
CFOA Volleyball meeting dates are Sunday, August 23, Sunday, September 13 & Sunday, October 4 (8-23 / 9-13 / 10-4) at 5:00 p.m. We will meet at the St. James Catholic School: address is 505 East Ridgewood St Orlando, FL 32803.
Additional training will be held at Heritage Christian on Friday & Saturday, August 21 & 22. Training times begin Friday at 3:45 and continue every hour through 8:45 p.m. On Saturday, training times begin at 8:00 a.m. and continue every hour through 5:00 p.m. The location is 1500 E. Vine St., Kissimmee, FL 36744. If you have questions, please contact Sue @ 407-716-7762.
2015-16 CFOA Basketball Training Class Dates
CFOA basketball training class will be starting Wed. 9/9/2015 and will be every Monday and Wednesday from then until the beginning of the season. Time: 6:00pm-9:00pm. The cost of the class is $50.
Monday classes will be held at:
Lake Highland Preparatory School
901 Highland Ave.
Orlando, FL 32803
Wednesday classes will be held at:
Lake Highland Middle School
741 North Mills Ave.
Orlando, FL 32803
2015 Football Test Dates
Football On-Line Rules Exam
The dates for the On-line Rules Exam are: 8/14 - 8/24
You must make a 76 or better to work Varsity Contest. To be considered for a playoff crew you need to score an 80 or higher on the test.
If you fail the test or miss the first open dates you can take the Make-up Exam; 9/4 - 9/10 but the highest you can score is a 76 on the Make-up Exam. Anyone taking the make-up exam will not be eligible for a playoff crew.
You can access the test (not before 8/14) by logging into your FHSAA Officials Page.
Thanks,
Mitch Fazzio
VP of Football
Hall of Fame & Mike Goodspeed Family & Friends Update
Date: Friday August 7, 2015 - CFOA Hall of Fame Banquet (Happy Hour 6:00-6:30 dinner and program to follow.)
Date: Saturday August 8, 2015 - Mike Goodspeed Family & Friends Weekend (Morning/Afternoon)
Location: Altamonte Springs Hilton Hotel, Altamonte Springs , FL
Hall Of Fame Banquet
Friday August 7, 2015 Happy Hour 6:00-6:30 dinner and program to follow.
FEATURED SPEAKER: Former CFOA member and current SEC Football Official Wally Hough
Cost: The Cost is Free to all Hall of Fame Members and 1 guest.
The cost is Free to all CFOA members.
The cost is $20.00/person for everyone else...including CFOA member's guests
You don't have to pay in advance, however, we MUST get a count so we will have enough food. Please RSVP.
We will need a count by August 3rd or 4th, so please RSVP by e-mail AS SOON AS POSSIBLE to: candipowell2@gmail.com
IF YOU HAVE RSVP'D YOU CAN PAY FOR YOUR GUESTS AT THE DOOR, BUT ONLY IF YOU HAVE RSVP'D IN ADVANCE.
Payment in advance for guests can be mailed to this address:
CFOA Hall of Fame Banquet
13750 W. Colonial Drive Suite 350 #406
Winter Garden, FL 34787
Mike Goodspeed Family & Friends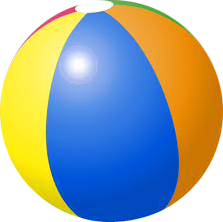 Date: Saturday, August 8th
Location: Altamonte Springs Hilton Hotel, Altamonte Springs , FL
The Hotel has a limited number of rooms available for $89 a night for those of you who would like to spend Friday night after the HOF and Saturday after the meeting. The Hilton's number is 407-830-1985 and tell them you are with the CFOA HOF and Mike Goodspeed Family & Friends to get the special rate.
RSVP: Please e-mail me at mfazzio20@gmail.com with the number of guests you will have for the Pool-Pizza Lunch and for the CFOA Family Dinner. No charge for the Lunch or Dinner for you or your family.
Morning Sessions
7am - 9am & 11am to 12pm: Honig's will be available for you to purchase uniform & equipment.
8am - 9am: Registration to get credit and points for training. Pick-up Rule Books and Shirt orders.
9am - 9:15am: Opening Remarks
9:15am - 10am: Speaker on Fitness and Nutrition
10am - 10:15am: Break
10:15am - 11:30am: Training session
11:30am - 1pm: Pool Party and Pizza Lunch-Family and Friends are invited no charge. Will be held at the Hotel pool. You do not have to be a guest at the hotel to attend.
Afternoon Sessions
1:15pm - 2:00pm: Guest Speaker, Wally Hough SEC Officials.
2pm - 2:45pm: Training session
2:45pm - 3:00pm: Break
3:00pm - 4:00pm: Training session
4:pm - 4:30pm: Awards & Certificates presentations
Evening Activities
5pm - 6pm: Meet and greet before dinner, Cash Bar available.
6pm - 9pm: Dinner and drawings for prizes for kids and adults. Each Kid get 2 free tickets. Adults $1 per-ticket. Need donations for prizes, none too small or big. We will also have the 50/50 drawing again $5 per ticket.
Thanks,
Mitch Fazzio
VP of Football
Coach Joe Sterling
Coach Joe Sterling passed away July 1, 2015. Memorial Service this Sunday, July 19th at 2:00. Downtown Baptist Church Orlando (corner of Pine and Rosalind). Please come if you can.
Condolences to The Conley Family
Please keep the Conley family in your prayers as they mourn the loss John Conley Sr.
A memorial service will be held on Tuesday, July 14, 2015 at 1 p.m. at the Daytona Beach Seventh-Day Adventist Church, 401 N. Williamson Blvd., Daytona Beach, FL 32114
July 10, 11 and 12 – FHSAA Basketball Clinic
GREAT News!!! We have coordinated with FHSAA to expand the number of officials that can attend the FHSAA Clinic.
The Clinic will be held from July 10 – July 12, 2015
This is really beneficial for the CFOA! With the relatively new stipulations on Play Off Crews requiring officials to have a State Evaluation and Field Clinic to be on certain crews – This will satisfy BOTH. The past few years there have been too many of our GREAT CFOA officials not eligible for the tournament.
Therefore if you need a Field Clinic or FHSAA State Evaluation please plan on attending.
Send me an Email at CFOABasketball@live.com if you are interested and I will start putting a list together.
Funeral Service for Allan Whitlow
The Funeral Service for Allan Whitlow will be held July 10th at 10:30 a.m. at St. Margaret Mary Catholic Church. The address is 526 N. Park Ave., Winter Park, FL 32789. The reception will follow at the church.

FHSAA Leadership Thank You to Members 2015
Just a quick note to say a "BIG THANK YOU" to our Volleyball officials (and others) that worked with the FHSAA Leadership Team to put together this year's FHSAA Official Leadership Conference at Trinity Prep.
Elaine Dean
Greg Vanetta
Jemal Taylor
Julie Andrews
Julius Tharpe
Karen Seifer
Kent Lowe
Kevin Bowersox
Mary McCann
Mitch Fazzio
Roland Taylor
Sharon Gillespie
Sue Nadeau (Team Leader)
Tuesday Goodson
The overall program and set up was well received and I (we) appreciate your time, talent and dedication to not only your sport but the CFOA as a whole.
Thanks again,
Allen
To All Members:
We are pleased to announce the inductees into the CFOA Hall of Fame for 2015 as voted on by the Hall of Fame Committee chaired by Cary Fields....
Ed Brown - Football/Basketball
Al Garza - Football
Sandy Barnhill - Basketball/Volleyball
Ed Collier - Basketball
Congratulations for this well deserved honor....
The Hall of Fame Banquet will be celebrated on Friday night, August 7th and for the first time will be incorporated into our Beach "Weekend" ...this year at the Altamonte Springs Hilton.... there is no cost to attend (The Hall of Fame Banquet is only free for CFOA members...Guests are $20.00/person. The Inductees and a guest/spouse are free ...all others $20.00/person). Read below how to RSVP and pay for guests.
Friday, August 7th
6 - 7 PM: Cash Bar meet and greet
7 - 8 PM: Dinner Buffet
8 - 10: Guest Speaker & HOF Inductions
We hope for a great turnout to honor these deserving inductees.....
Photos from Volleyball Training 2015
Click each thumbnail image to view larger photo.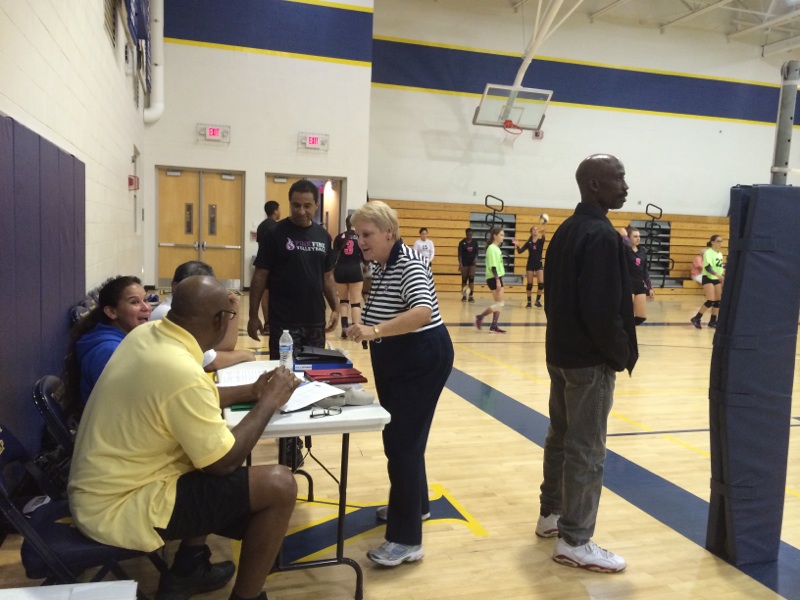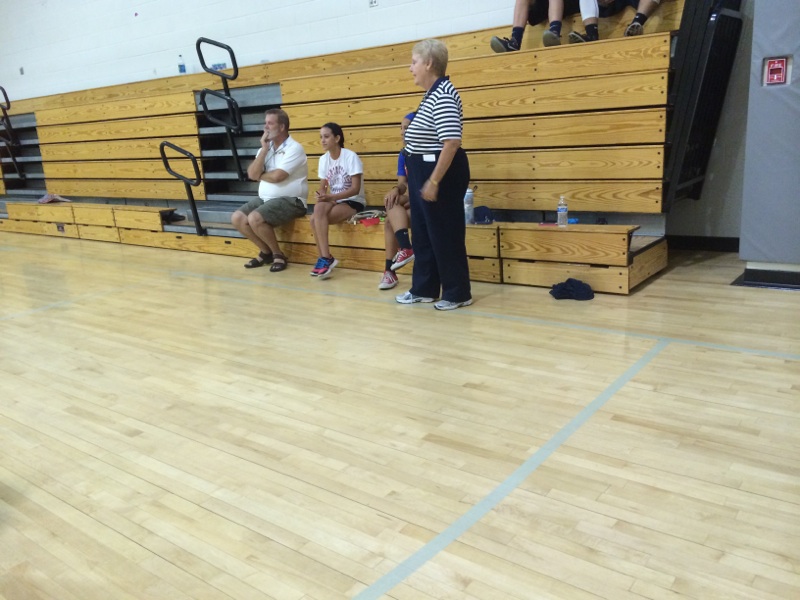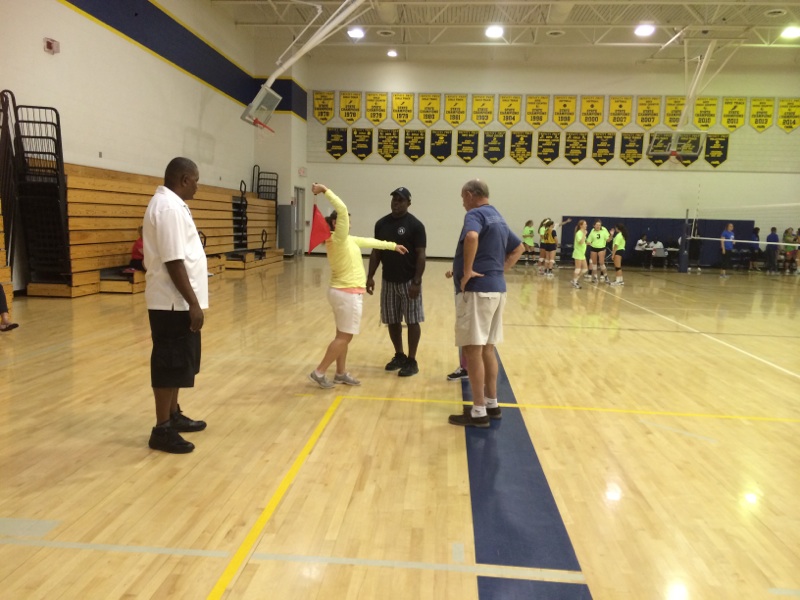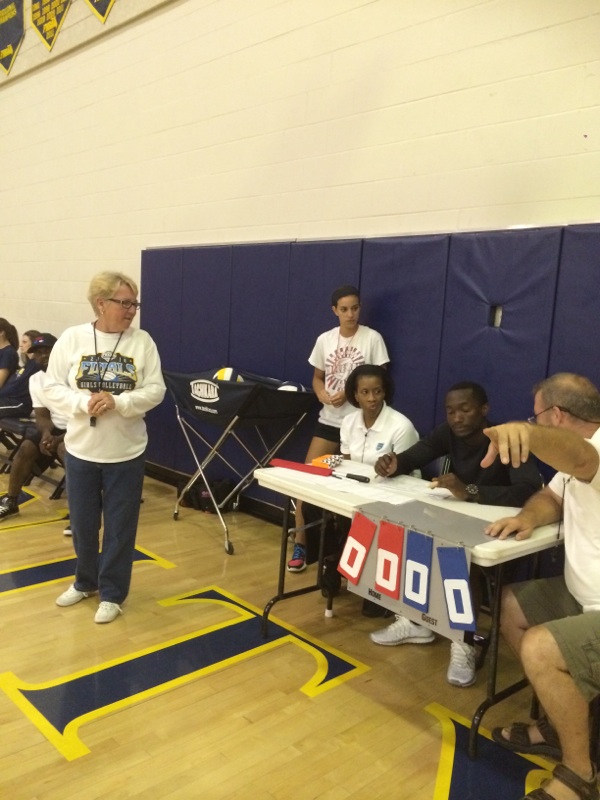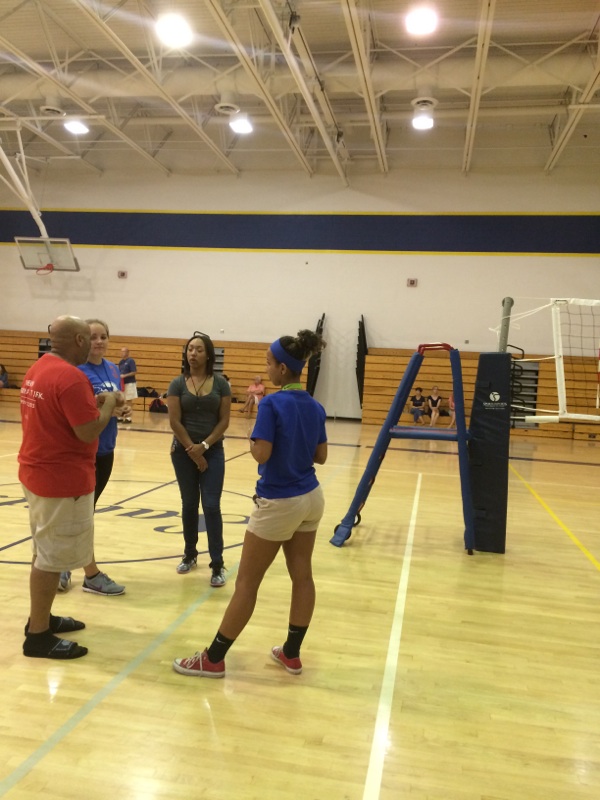 Volleyball Training 2015
We will begin training at Trinity Prep as follows:
5/19, 5/21, 5/26, 5/28 - classroom sessions
6/2, 6/4, 6/9, 6/11 - court sessions
6:00 start time @ Trinity Prep for all sessions
We will also offer training at St. Cloud High 2 nights a week for whole month of June.
Dick Pace is in ICU at Florida Hospital on Rollins. (May 12, 2015)
Joan Staneff
Joan Staneff wife of the late Stan Staneff passed away last week after a brief illness. Her Memorial Service will be held on Saturday, May 30th at 11am at Broadway Methodist Church on Amelia Ave. in Orlando.
FHSAA 2015 Officials Summer Conference, June 12-13, Trinity Prep (Winter Park)
Dear Officials:
The FHSAA is proud to announce that the 2015 Officials Summer Conference will be held in conjunction with the Central Florida Officials Association, in Winter Park!
The Annual Officials Summer Conference will take place on June 12-13, 2015 at Trinity Preparatory School in Winter Park. The staff is looking forward to once again taking the conference on the road! This year's conference will cost $25.00 per official. Your registration will include conference session information, lunch, snacks and an official's gift! The full agenda for the conference will be available soon.
To register for the conference, please log in to your official account at https://officials.fhsaa.org.
Directions: Click on "Add/View Field Clinics" in the left side menu. Select your main Sport from the drop down, then select "FHSAA Officials Summer Conference." The price will be $25.00. Click on "Save Changes" and then hit the "Pay Now" button. Once paid, you will receive an email confirmation of your payment. You are not registered until payment has been remitted. If you do not see a confirmation page, please contact officials@fhsaa.org for assistance. * If you are unable to add the conference, please contact Jana Horton at jhorton@fhsaa.org for assistance.*
Registration deadline is May 26, 2015
Host Hotel:
Hilton Garden Inn Orlando East/UCF Area
1959 N. Alafaya Trail
Orlando, FL 32826
(407) 992-5000
http://hiltongardeninn3.hilton.com/en/hotels/florida/hilton-garden-inn-orlando-east-ucf-area-ORLUCGI/index.html
Group Name: FHSAA Room Block
$99.00 room rate – Deadline for reservations: May 22nd
Please save the date and register! If you have any questions, please feel free to contact Robbie Lindeman (rlindeman@fhsaa.org) or Kellie Doucette (kdoucette@fhsaa.org).
Thanks and we hope to see you in Winter Park!
Sincerely,
Jana Horton

Officials Registrar
Florida High School Athletic Association
(352) 372-9551 ext. 290
(352) 244-0320 fax
jhorton@fhsaa.org

2015 Tackle Football Training
To: CFOA Football Members and those interested in becoming a Football Official
Subject: New officials, Veteran officials and Referee Training Classes
Location: Lake Highland Preparatory School
901 Highland Ave., Orlando, FL32803
Class Times: 6:30 - 8:30 pm
New Officials Training (Mondays & Thursdays)
The training classes for our new officials and those returning officials with 3 or less years of experience will start the first Monday of June (June 1) and will have classes every Monday and Thursday through August 3rd. The cost of the class is $30 to the new officials who were not members of the CFOA in 2014. The fee must be paid by June 15th, 2015 to continue the new officials training classes and the fee is non-refundable.
Sincerely,
Mitch Fazzio
VP of Football, CFOA
President's Message:
To CFOA Members,
Just a note to take a moment and Thank those attending the Annual meeting on Sunday, May 18th, and also say to those that did not make it I am (we are) sorry you missed it. As you can see on the CFOA web site some of the critical information has already been updated (Officers, a note regarding Arbiter Email concerns, Constitution and By-Laws).
Our task moving forward as discussed in the meeting is a Global approach with Local Ownership, meaning be able to grow our association with sports and quality officials while maintaining our reputation as a well respected Association. Our adopted constitution/by-law changes will allow us to do this. Please keep in mind we all need to share our thoughts and ideas with each other in positive communication to enable this growth to happen in an efficient, practical, productive, and legal manner.
We all know there are growing pains and missed placed energy associated with change, but change is good and if it is not then we simply review and modify.
I personally continue to sift through and assemble information that I recently received to be ready for our first BOD meeting. There is much to do but the key is you and the officers of your respective sport(s).
Once again "Thank You" for allowing me the opportunity to serve you.
- Allen
TO ALL MEMBERS OF THE CENTRAL FLORIDA OFFICIALS ASSOCIATION:
The Annual Business Meeting of the CFOA will be held at Lyman High School on Sunday, May 17, at 2:00 PM. This meeting will include status reports for each sport, progress and accomplishments for the CFOA, election of officers for the 2015-2016 fiscal year, budget proposal to the membership, and proposed changes to By-Laws and Constitution that were submitted from the membership.
The proposed changes are itemized below:
Proposal 1 - Amendment to the Constitution submitted by Lou Vaeth.
Add subparagraph 5a to Article VII, Section 2C, to read as follows:
5a. At such time a vacancy occurs, the entire membership shall
be notified so that any person, or persons, are given ample
time to submit their name on the ballot for that vacancy.
During a review of the CFOA Constitution by the Board of Directors, a clerical error was noted in Article VIII, Section 2C, regarding the official eligibility of the Assignment Officers within their respective sport with regard to 25% of the total membership of the CFOA. This requirement was removed from the By-Laws in the 2014, dated May 18, 2014. Based on Article XIII – Resolution of Conflicts, the Board of Directors has agreed to resolve this conflict.
The paragraph in Article VIII, Section 2C, should now read as follows:
C. The Assignment Officer for each sport for which the CFOA assigns officials.
Rob Price submitted 2 proposals to be added to the CFOA Policies and Procedures manual.
Notification to the membership in writing by E-mail not later than 2 weeks prior to the deadline to submit nominations for election to the Board of Directors.
Notification to the membership in writing by E-mail within 5 days, the name of any appointed member as a replacement on the Board of Directors.
President's Memo
The CFOA Annual Meeting & Elections will be held at Lyman High School Cafeteria on Sunday, May 17th. The meeting will begin at 2:00pm.
Please see the agenda, slate of candidates and discussion points listed below:
Agenda:
Welcome - Allen Cramer
Opening Prayer
CFOA Update - Allen Cramer

Membership
Game counts
Board Disclosures
Accomplishments / In Progress - Allen / VP's
Elections - Gary Washam
Budget / Vote - Jeff Deen
Constitution / Bylaw Discussion - Allen Cramer
Open Discussion - Allen Cramer
Conclusion - Allen Cramer
Board Positions:
GENERAL LEADERSHIP
Allen Cramer
President
Unopposed
Jemal Taylor
Commissioner
Unopposed
Roland Taylor
Secretary
Unopposed
Jeff Deen
Treasurer
Unopposed
FOOTBALL
Mitch Fazzio
Vice President
Unopposed
Don Trawick
Assignment Officer
Unopposed
Melvin Jones
Director At-Large
Unopposed
BASKETBALL
James Boyd
Vice President
Carlos Childress
Vice President
Edward Collier
Vice President
Kim Fessler
Assignment Officer
Shannon Pike
Assignment Officer
Brandon Appel
Director At-Large
Jose Rodriguez
Director At-Large
Macy Butler
Director At-Large
GIRLS FLAG FOOTBALL
Charles 'Chuck' Baumann
Vice President
Unopposed
Don Trawick
Assignment Officer
Unopposed
Kevin Bowersox
Director At-Large
Unopposed
VOLLEYBALL
Elaine Dean
Vice President
Unopposed
Sandy Barnhill
Assignment Officer
Walt Kornatowski
Assignment Officer
Karen Seifer
Director At-Large
Unopposed

In your service,
Allen Cramer
President CFOA
407.358.4245 (cell)

Dick Pace's Birthday Update
The great Dick Pace's health is deteriorating and we are not going to have his 87th birthday celebration Friday. He is now at Savannah Court in Room 118 on the skilled nursing side of the complex. Please try to go see him and wish him a Happy Birthday over the next few weeks.
State Football Field Clinic
CFOA Filed Clinic May 8th & 9th, 2015
Location: Hagerty High School
The dress for the field clinic will be full FHSAA Uniform, no shorts. You must attend both sessions to get credit for the Clinic with the FHSAA. All classroom and field work will be held at the school.

The following is the schedule for the Field Clinic:
Friday May 8th - Classroom
Registration: 5 to 6 pm
Mechanics Presentation: 6 to 10 pm
Dress comfortable for this session. It will be held in the Cafeteria
Saturday May 9th - Field Work
Registration: 8 to 9 am outside under large covered seating area
Scrimmages: 9 to 11:30 am - on fields
Lunch Break: 12 to 2 pm - outside under large covered seating area CFOA providing lunch.
Scrimmages: 2 to 4:30 pm - on fields
Uniform: Full FHSAA uniform. When registering you will receive a number to affix to the back of your uniform shirt with safety pins. The evaluators will be looking at numbers when evaluating and after the clinic all evaluations will be compiled and sent out to all with only numbers by the comments.
Dressing Rooms: There will be a dressing room available for changing and they will have showers. Bring your own towels and soap.

If someone did not have the opportunity to pre-register they can still register as a walk-up at the clinic.

Thanks,
Mitch Fazzio
VP of Football, CFOA

Celebrate With Us!
Celebrate the 90th birthday of Coach Joe Sterling. Sunday, April 26, 2015. Open house is from 2:00 to 5:00 p.m. at the home of Joe, Jr. and Djina Sterling: 1515 Conway Isles Circle, Orlando, FL 32809.
For more information contact Joe, Jr. at home (407-858-9592) or Alice's cell (407-341-1213) or E-mail (sterlingalice@aol.com). No gifts please.


Movie Premier!
'The Masked Saint' is a movie about a vigilante pastor/wrestler. The inspirational drama is based on the true story of former pro-wrestler Chris Whaley....member of CFOA. The movie is scheduled for release in theaters in October. It was also entered in the International Christian Film Festival (which is here in Orlando). It was chosen as one of the feature films to be shown (5:30 p.m. on Saturday, April 25th at the Crown Plaza Downtown Orlando). It was nominated for four awards: Best Feature Film; Best Director; Best Actor; and Best Musical Score.
If anyone wants to attend, tickets are available at internationalcff.com. More information about the movie can be found on their Facebook page. If anyone wants to see the trailer (those that weren't at Beach Weekend), you can go to www.themaskedsaintmovie.com.
Please remember these CFOA members in your thoughts and prayers:
• Tra Blake lost his dad recently
• Henry Hamm who lost his mom recently
Funeral service for Margie Shafer (Mike Goodspeed's sister) and great friend and supporter of the CFOA, especially at beach weekend:
Saturday, March 21, 2015
10:00AM
Banfield Funeral Home
420 W. State Road 434
Winter Springs, Florida 32708
Basketball Playoff
On behalf of the Southern Association of Basketball Officials, I extend to you our sincerest thanks for the treatment of our officials traveling to your area. CFOA has distinguished itself as a class act in so many ways. The personal attention given to our crews certainly got our attention, but even more impressive was the way that your local team and schools were prepared. The style of play displayed by the local team was indicative of superior officiating by previous crews. We found the coaches and school administration to be fully informed and compliant which made our work simple. Please pass along our thanks to "Chap" for his years of professionalism, and the helpful encouraging words that he passed along to us. As President of the Southern Association of Basketball Officials and a member of the visiting crew, I must say "Job well done!!!"
Fraternally,
Gregory Bing
President Southern Association of Basketball Officials
Response:

Gregory, On behalf of the CFOA Thank you for taking the time to email me, we truly appreciate your kind words. As the President of the Southern Association of Basketball Officials you and your group know the effort that is needed to always try and make the "right calls". When someone takes the time to let us know it went right it is as I mentioned truly appreciated. I will share this with the parties involved so they are aware of the positive comments and appreciation extended. Looking forward to meeting you in person at the state playoffs in Lakeland.

Thanks again,
Allen Cramer
CFOA, President
Before Mike Goodspeed died he nominated Don Trawick for induction into the Seminole County Sports Hall Of Fame. Don was inducted in May. This story is from the Sanford Herald...
Prep's Best Honored (Excerpt)
by Dean Smith
08.22.14 - 11:14 pm

Back in May, the 5th annual 2014 Seminole County Recreation Council's High School Athletes & Hall of Fame Breakfast of Champions Sponsored by Bright House Sports Network was held at the Westin Lake Mary with 33 athletes, coaches and administrators receiving awards and recognition, as well as the announcement of the two nominees that had been elected for induction into the Seminole County Sports Hall of Fame.
Also sponsored by the Central Florida Sports Commission and Seminole County Public Schools, Dr. Walt Griffin, Superintendant of Seminole County Public Schools, gave the keynote speech to the large assembly at the early-morning event.
The Seminole County Recreation Council also announced that longtime official Don Trawick had been elected to the Seminole County Sports Hall of Fame as a contributor, while Octavious "Ocky" Clark has made the hall as a coach.........
.....Sanford's own Cary Fields, past President of the Central Florida Officials Association and a longtime official himself, presented Trawick for induction into the Seminole County Sports Hall of Fame as a contributor.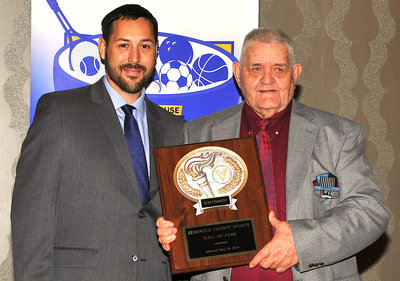 Trawick has been a staple in Florida high school sports officiating for more than half of his life.
The 77-year-old Enterprise, Ala., native graduated from Enterprise High School as the captain of his football team in 1955 and went on to play football at Troy State University. He spent two years in college before joining the Marines. In 1959, he moved to Orlando where his lifelong love affair with sports officiating began.
Trawick started as a contest official for the Orange Baseball Association in 1961. In 1963, he joined the Central Florida Officials Association. Since then, he has officiated thousands of baseball and football games from middle school to high school state finals. He is considered one of the greatest teachers and mentors to officials that the state has known. He has trained high school umpires and mentored hundreds of collegiate and professional officials, including Roy Ellison, who was on the officiating crew at Super Bowl XLIII as the umpire.
As an assignor, Trawick was responsible for booking every high school baseball game in Central Florida for over 20 years and was the assignment officer for football for over 10 years. He actively participates on the OBA and CFOA boards, the latter of which supervises the largest officials association in Florida. After being named the FHSAA Contributor of the Year in 2004, in 2008 he was inducted into the Central Florida Officials Association Hall of Fame as a member of its inaugural class. He was inducted in to the FHSAA Hall of Fame in 2011.
Trawick's influence transcends generations of officials in two different sports, and his legacy in Florida high school sports officiating will continue for many years.
Arbiter E-mail Concern
As mentioned in the Annual meeting we (and other associations) are experiencing some difficulty with mass emails through the Arbiter system. Al St. Pierre is in contact with the Arbiter Team trying to correct the concern. Without going into too much detail it is our understanding anyone with a . (dot) in their name portion is getting frozen in the system. Please be patient as we continue to try to resolve the concern for all members. Thanks and we will keep you informed.
- Allen Cramer, President
2015 Flag Football Playoff Crews
Crew 1
Referee - Brian Valentine
Line Judge - Jessica Vanatta
Field Judge - Melvin Jones
Back Judge - Greg Vanatta

Crew 2
Referee - Kevin Bowersox
Line Judge - Chuck Baumann
Field Judge - Erskine Callaway
Back Judge - Jemal Taylor

Crew 3
Referee - Jason Carroll
Line Judge - Henry Hamm
Field Judge - Jerome Lowery
Back Judge - Reggie Forbes

Crew 4
Referee - Jeff Pon
Line Judge - Michael Gothelf
Field Judge - Louis Prano
Back Judge - Kerry Jackson

Crew 5
Referee - Brandon Schwab
Line Judge - Kelsey Jones
Field Judge - A. J. Thomas
Back Judge - Cary Fields
2014-15 Boys Basketball Officials Recommendations
| | | | |
| --- | --- | --- | --- |
| Crew | Position | First Name | Last Name |
| 1 | R | Allan | Whitlow |
| 1 | U1 | Anthony | Hernandez |
| 1 | U2 | Tom | Campbell |
| 2 | R | Allen | Cramer |
| 2 | U1 | Brian | Valentine |
| 2 | U2 | Kevin | Bowersox |
| 3 | R | Charlton | Walker |
| 3 | U1 | Kermit | Fessler |
| 3 | U2 | James | Boyd |
| 4 | R | Jeffrey | Pon |
| 4 | U1 | Mario | Dixon |
| 4 | U2 | John | Adkins |
| 5 | R | Avarice-Gino | Smith |
| 5 | U1 | Jerome | Blake |
| 5 | U2 | Mark | Rossi |
| 6 | R | David | White |
| 6 | U1 | Dan | Shazier |
| 6 | U2 | Ray | Lewis |
| 7 | R | James | Lyon |
| 7 | U1 | Ed | Collier |
| 7 | U2 | Anthony | Tolbert |
| 8 | R | Carlton | Burke |
| 8 | U1 | Elaine | Dean |
| 8 | U2 | Sam | Wright |
| 9 | R | Jacob | Gainey |
| 9 | U1 | Jason | Carroll |
| 9 | U2 | Gregory | Vanatta |
| 10 | R | Crystal | Ford |
| 10 | U1 | Tricia | Duncan |
| 10 | U2 | Matt | Gary |
2014-15 Girls Basketball Officials Recommendations
| | | | |
| --- | --- | --- | --- |
| Crew | Position | First Name | Last Name |
| 1 | R | Jim | Mills |
| 1 | U1 | Sanny | Olimpo |
| 1 | U2 | Nathan | Robinson |
| 2 | R | Tony | Brackins |
| 2 | U1 | Felix | Martinez |
| 2 | U2 | Jim | Misner |
| 3 | R | Shannon | Pike |
| 3 | U1 | Jason | Carroll |
| 3 | U2 | Carlos | Childress |
| 4 | R | Ian | Ross |
| 4 | U1 | Reatha | Johnson |
| 4 | U2 | Willie | Bateman |
| 5 | R | Jacob | Gainey |
| 5 | U1 | Elaine | Dean |
| 5 | U2 | Sylvester | Woodley |
| 6 | R | Tim | Bateman |
| 6 | U1 | Delores | Conley |
| 6 | U2 | Diondre | Campbell |
| 7 | R | Chap | Walker |
| 7 | U1 | Pat | Sanchez |
| 7 | U2 | Mario | Dixon |
| 8 | R | Horace | Cannady |
| 8 | U1 | James | Connor |
| 8 | U2 | Jack | Bradford |
| 9 | R | Kent | Mullens |
| 9 | U1 | Jessica | Vannatta |
| 9 | U2 | Gladys | Hightower |
| 10 | R | John | Adkins |
| 10 | U1 | Chris | Datres |
| 10 | U2 | Louie | Patterson |
Flag Football Officials 2015 Exam Dates
The online rules exam and make-up exam dates for 2015 are:
Online Flag Football Rules Exam: February 3-12, 2015
Make-up Exam: February 25 - March 3, 2015
The following criteria was used for developing the 2014-15 CFOA basketball crews.
Per FHSAA Guidelines:
Any official on the top 2 crews must have either an FHSAA state finals game evaluation or an FHSAA camp evaluation.
Classified as a rank 1 or 2
Selected to work a district game
Scored an 80 on the test
Completed a field clinic within 4 years

If an official met the qualifications directed by FHSAA, the following CFOA criteria was used to finalize the crews:
If a person worked the state finals in the previous year, they will not be higher than crew 5.
If a person was part of the recommendation committee, they will not be on Crew 1 or 2.
Evaluations and Rankings within CFOA
Flexibility during the regular season (for example unwilling to work games outside local residence)
Number of games worked for CFOA during the regular season
Number of turn-backs during the regular season
Number of years as CFOA Primary Association
Flag Football Training Class
1/25/2015
Girls Flag Football Training Class
UCF Recreation & Wellness Center, Room 206
1:00pm - 2:00pm - Registration and Lunch
2:00pm - 2:15pm - Awards
2:15pm - 4:00pm - Classroom Session: New Rules,Video,Topics of Discussion
4:05pm - 5:15pm - Field Work: Two Fields/4Teams-Live Action
CFOA Basketball Meeting
CFOA Basketball Meeting will be held January 11, 2015 at 2:00 p.m. at the West Orange High School - Gym located at 1625 Beulah Road, Winter Garden FL 34787. Basketball News and Basketball Playoff Crews!
See you there,
James
Basketball Meeting Slides
The slides from the recent basketball meeting are now available in Power Point format.
Basketball Rule Changes 2014-15
The National Federation of State High School Associations have posted the new rule changes for 2014-15. They can be read on this PDF link.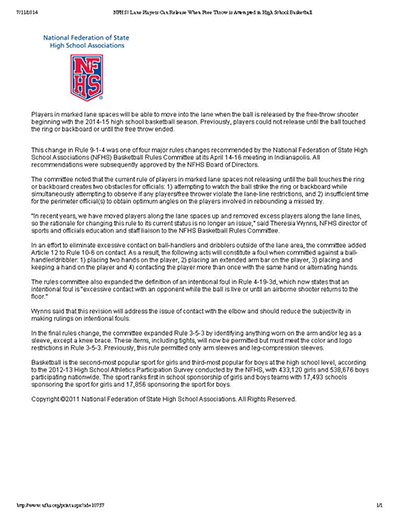 Handling a Fight During a Basketball Game 
 
The following are the procedures for handling a fight in basketball:  
The official nearest the fight should attempt to keep all other players from participating.
The official(s) away from the area on the court where the fight is occurring should focus their attention to the bench areas.
Head Coaches may come onto the court to assist in ending
the fight and keeping his/her players from participating in the fight.
Officials should not attempt to physically separate the combatants. That is a liability matter. It is the responsibility of host game management
to administer crowd control.
When the fracas has ended, direct all players and coaches to their respective bench area.
Meet as a crew to exchange information, address penalties and discuss resuming play procedure.
The referee will then meet with both head coaches at the division line to explain the action to be taken.
The referee will then go to the scorer's table to report and ensure that all penalties are accurately documented in the official scorebook.
After the conclusion of the game, file a game report with FHSAA and notify CFOA administration immediately.