News Archive
Below are stories that have been archived for your reference. Please note that any external links may no longer work if the hosted site has removed the story from their web site.
Older news can be located in these archives: 2013 NEWS | 2012 NEWS | 2011 NEWS | 2010 NEWS | 2009 NEWS
Previous News Highlights - 2014
Burger King National Bowl Series Crew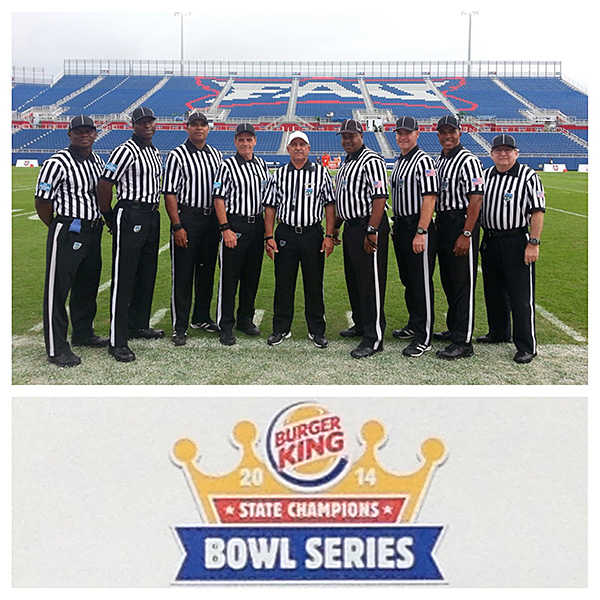 December 27th Bowl Game Crew
Referee: Mitch Fazzio
Umpire: Jemal Taylor
Linesman: A.J. Thomas
Line Judge: Kerry Jackson
Back Judge: Fred Smart
Field Judge: Chris Brown
Side Judge: Tra Blake
ECO: Jim Farrell
25 Sec.: Jason Vinson
2014 #1 Crew 6A Final
12-13-14: Miami Central VS Armwood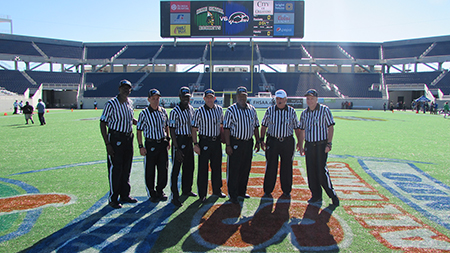 Jerry Prather, Fred Smart, Joe Prather, Jason Carroll, Jemal Taylor, Frank Scaletta, David Hoppey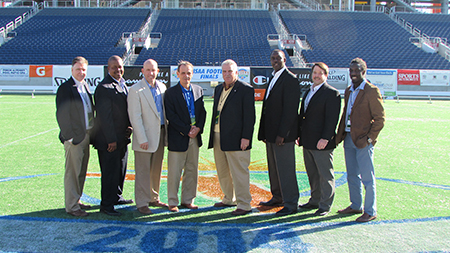 David Hoppey, Jemal Taylor, Jason Carroll, Fred Smart, Frank Scaletta, Jerry Prather, Jeff Allebach, Joe Prather
2014 Finals Assignment 6-A Playoffs
Crew #1 has been assigned the 6-A Final on 12-13-14. The game will be played Saturday afternoon at 1:07 pm at the Citrus Bowl.
Crew #1
R - Frank Scarletta
U - Jemal Taylor
HL - Joe Prather
LJ - Jason Carroll
FJ - David Hoppey
SJ - Fred Smart
BJ - Jerry Prather
ECo - Jeff Allebach
Congratulations and have a great game!
Mitch Fazzio
VP of Football
Playoff Crews and Games for Week Three
Crew #1 - 6-28 - Miami Central @ Heritage (Palm Bay)
R - Frank Scaletta
U - Jemal Taylor
L - Jason Carroll
LJ - Joe Prather
SJ - David Hoppy
FJ - Bob Sivil
BJ - Jerry Prather
ECO - Jeff Allebach
Crew #2 - 6-27 - Mainland (Daytona Beach) @ South Fort Myers
Game SIte: South Fort Myers
R - Randy Chrastina
U - James Misner
L - Mike Gothelf
LJ - Kevin Bowersox
SJ - Rusty Scarsdale
FJ - Fred Smart
BJ - Nick Peterson
ECO - James Farrell
Crew #3 - 2-13 - North Florida Christian (Tallahassee) @ Victory Christian (Lakeland)
Game Site: Southeastern University
R - Tom Britt
U - Jerome Thompson
L - Chuck Baumann
LJ - A.J. Thomas
SJ - Kerry Jackson
FJ - Mitch Fazzio
BJ - Rich McRae
ECO - Richard Coble
Tackle Football Playoff Crews and Games for Week Two

Week 2 Playoff Assignments 7 Man Crews

Crew 2 - 3A - Trinity Christian @ Trinity Catholic
R - Randy Chrastina
U - Jim Misner
L - Mike Gothelf
LJ - Kevin Bowersox
SJ - Rusty Scarsdale
BJ - Nick Peterson
ECO- Jim Farrell

Crew 3 - 4A - Bollls @ Jacksonville Raines
R - Tom Britt
U - Jerome Thompson
L - Chuck Baumann
LJ - AJ Thomas
SJ - Kerry Jackson
FJ - Mitch Fazzio
BJ - Rich McRae
ECO- Richard Coble

Crew 4 - 8A - Vero Beach @ Manatee
R - Lou Vaeth
U - Melvin Jones
L - Zack Hiwiller
LJ - Vu Vu
SJ - Henry Hamm
FJ - Stacy Miller
BJ - Ron Kemball
ECO- David Herndon
25 Sec - Anthony Moore

Crew 5 - 7A - Tampa Bay Tech @ Sickles
R - Larry Wages
U - Erskin Callaway
L - Roy Abood
LJ- Tondrick Robinson
SJ - Glen Hill
FJ - Fred Smart
BJ - Carl Murry

ECO - Bruce Kenworthy
Playoff Crews and Games for Week One Tackle Football
Crew #1 - Apopka @ Oviedo
R
Frank Scaletta
U
Jemal Taylor
L
Jason Carroll
LJ
Joe Prather
BJ
Jerry Prather
ECO
Jeff Allebach
Crew #2 - Timber Creek @ West Orange
R
Randy Chrastina
U
Jim Misner
L
Michael Gothelf
LJ
Kevin Bowersox
BJ
Nick Peterson
ECO
Jim Farrell
Crew #3 - Columbia @ St. Augustine
R
Tom Britt
U
Jerome Thompson
L
Chuck Baumann
LJ
A.J. Thomas
BJ
Rich McRae
ECO
Richard Coble
25 Sec.
Fred Smart
Crew #4 - Ida Baker @ Winter Haven
R
Lou Vaeth
U
Melvin Jones
L
Kerry Jackson
LJ
Vu Vu
BJ
Ron Kimball
ECO
David Herndon
Crew #5 - North Marion @ South Sumter
R
Rodney Clevenger
U
Erskin Callaway
L
Roy Abood
LJ
Tondrick Robinson
BJ
Carl Murry
ECO
Bruce Kenworthy
25 sec.
Jason Vincent
Crew #6 - Spoto @ Lake Wales
R
Larry Wages
U
Anthony Moore
L
Michael Kelly
LJ
Rodney Bryant
BJ
Oliver Custead
ECO
Jeff Granger
Crew #7 - Auburndale @ Jesuit Tampa
R
Jeff Deen
U
Wil Nix
L
Richard Mayor
LJ
Kevin Sanderson
BJ
John Meyer
ECO
Glenn Hill
Crew #8 - Avon Park @ Cocoa
R
Ken Griffin
U
Lee Simmons
L
Jesse Dutton
LJ
Russ Gorman
BJ
Dave Hoppy
ECO
Rusty Scarsdale
Playoff Games Assigned to the CFOA
The following playoff games have been assigned to the CFOA for Week 1 by the FHSAA:
| | | | |
| --- | --- | --- | --- |
| 8-3 | Apopka @ Oviedo | Crew #1 | Frank Scaletta |
| 8-4 | Timber Creek @ West Orange | Crew #2 | Randy Chrastina |
| 6-4 | Cloumbia @ St. Augustine | Crew #3 | Tom Britt |
| 6-11 | Ida Baker @ Winter Haven | Crew #4 | Lou Vaeth |
| 5-6 | North Marion @ South Sumter | Crew #5 | Rodney Clevenger |
| 5-10 | Spoto @ Lake Wales | Crew #6 | Larry Wages |
| 5-9 | Auburndale @ Jesuit Tampa | Crew #7 | Jeff Deen |
| 4-6 | Avon Park @ Cocoa | Crew #8 | Ken Griffin |

Please contact your referee if you are on one of these crews as soon as possible to let him know if you are available. If he has not heard from you by 3 pm today (11-10-14) you will be replaced on the crew.
Thanks,
Mitch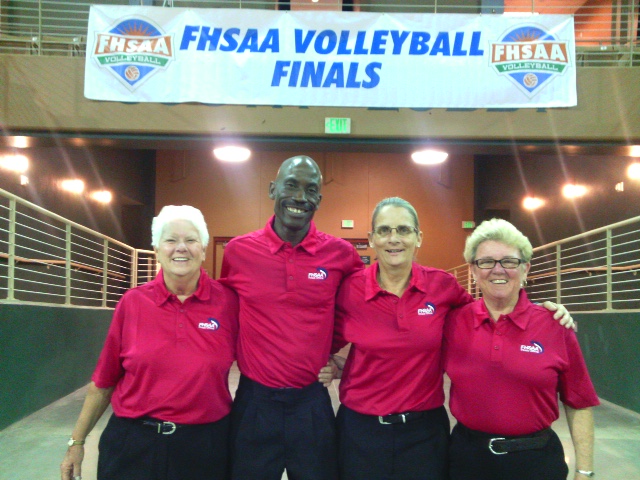 Montverde Academy Prep Basketball Games
High school rules with the following:
Black and White shirts (NO FHSAA LOGO)
Classes AA - D:
Games are 32 minutes in length with two 16 minutes halves (OT is 4 minutes).
A 35-second shot clock is used. Additionally, we play according the NCAA rule for the shot clock in regards to a kick-ball: the shot clock does not reset if there is more than 14 seconds remaining, if anything less than 14 seconds remains, the shot clock will be reset to 14 seconds after the kick.
4 full (60 seconds each) and 2 30-second time-outs are available during regulation play.
During a free throw, the low blocks will not be occupied, and players along the sides of the lane can move on the release of the ball. The shooter and players behind the 3-point arc must hold their positions and may not cross the foul line (or foul line extended) until the ball hits the rim.
The game clock does not stop on made baskets at any time.
There is a 10 second rule for getting the ball over half court.
Mandatory Basketball Meeting
Welcome to the CFOA 2014/2015 Basketball Season! The First Mandatory meeting for this season will be held at Lake Highland Preparatory School – October 20, 2014 - 6:00 to 8:30pm (901 N. HIGHLAND AVENUE ● ORLANDO, FL 32803) If you are unable to attend you must notify Jemal Taylor (jemal.a.taylor@disney.com)
Testing & Video Review
This season we will be utilizing Arbiter for Testing and Video review. There is currently a test available for all basketball officials. Please log into Arbiter and go to the Central to take the test…
Julian Hale
It has been reported that CFOA Official, Julian Hale was in a major car accident last weekend. Please reach out to Julian to let him know that his CFOA family wishes him a speedy recovery.
Thanks and See you Soon!
James Boyd
CFOA Basketball Training Classes
CFOA Basketball Training Classes will be held September 8 - October 22, on Monday nights from 5:30 until 10:00pm. The last class will be on 10/22/14.
The location is Lake Highland Preparatory School, 901 Highland Ave, Orlando, FL 32803, in the gym and/or cafeteria.
If you would like to pick up your rule books, please do so between 6:00 – 8:00 to limit the class distractions.
Recommendations for State Finals Volleyball
The following officials have been recommended for State Finals:
Julie Andrew
Sandy Barnhill
Elaine Dean
Vicki Jensen
Walt Kornatowski
Kent Lowe
James Lyon
Mary McCann
Sue Nadeau
Karen Seifer
Julius Tharpe
Jason Wolford
Key Volleyball Dates & Guidebook
Key dates for volleyball include:
Registraion:
Inital Deadline - 8/5/14
Late Deadline - 9/8/14
Test:
75 Questions 50 minutes
Initial 8/6 - 8/15
Make up 9/2 -9/8
Click to view or download the volleyball specific excerpts from the FHSAA 2014-2015 Officials' Guidebook (PDF).
Lizzierene Dowdell
Please remember the passing of Chap Walker's sister, Lizzierene Dowdell. Services will be held Saturday, August 9th at 11 am at The Macedonia Church, 412 East Kennedy Blvd., Eatonville.
Annual Meeting
The first annual meeting for CFOA Volleyball will be held August 24, 2014 at 5:00 p.m. at St. James Cathedral School. All interested Volleyball Officials are encouraged to attend.
Field Clinic & Pre-season Tournaments
We have a very busy August coming up. Put these dates on your calendar:
Aug. 8-9, Field Clinic at Trinity Prep
Aug 15-16, Heritage Christian Pre-season tourney (extra training)
Aug. 22-23, Brush Arbor pre-season tourney
Aug. 24, annual meeting at St. James Cathedral School
On Court Training Sessions
Just a reminder that we have only a few "on court" training sessions left. For returning veterans, not attending these, we assume you will be attending the Field Clinic Aug. 8 & 9, Heritage, Brush Arbor and other jamborees and classics.
6/19- Southland
6/24- Southland
6/25 - Margaret Mary
6/26- Southland
Rulebook Sessions
Our summer training of new officials and now returning officials continues. Our last two nights of rulebook sessions are this week (June 24-26, 2014) at Southland Christian in Kissimmee (2440 Fortune Rd.). These run from 6:00-7:30. The following are on the court sessions. All are encouraged to attend. We need veterans to come and help with our new officials.
Trinity Prep: 6/4, 6/11, 6/18 and 6/25 from 6:00 - 8:00. We have two boys teams playing.
Southland Christian: 6/10,6/12,6/17, 6/19, 6/24, 6/26. Slower paced. Girls teams playing.
Looking forward to see all of you.
- Sue
2014 CFOA Football Important Dates:
June 7, 2014
FHSAA 2014-2015 Registration Deadlines Football (Registration is now open at FHSAA.org)
Initial Deadline - August 5
Last day to register (late registration) – September 10
August 8 & 9, 2014
CFOA Mike Goodspeed Family Weekend
Where: Hilton Cocoa Beach Oceanfront Hotel
August 11 - 20
2014 – 2015 Exam Schedule Football
75 minutes – 50 questions
September 4 - 10
Make-up Exam
75 minutes – 50 questions
Tackle Football Training
To: CFOA Football Members and those interested in becoming a Football Official
Subject: New officials, Veteran officials and Referee Training Classes
Location: Lake Highland Preparatory School
901 Highland Ave., Orlando, FL32803
New Officials Training (Mondays & Thursdays)
The training classes for our new officials and those returning officials with 3 or less years of experience will start the first Monday of June and will have classes every Monday and Thursday through August 4th. The cost of the class is $30 to the new officials who were not members of the CFOA in 2013. The fee must be paid by the June 16th, 2014 to continue the new officials training classes and the fee is non-refundable.
Veteran Officials Training (Wednesdays)
Training for our veteran officials and referees will start the first Wednesday in July and will be each Wednesday through the month of July.
Dates: June, July and August
Class times: 6pm to 8pm
June 2014
Mondays: 2nd, 9th, 16th, 23rd, 30th - New official training
Thursdays: 5th, 12th, 19th, 26th - New Official Training
July 2014
Class Times: 6 to 8pm for both new, veteran officials and referees
Mondays: 7th, 14th, 21st, 28th - New Official Training
Wednesdays: 9th, 16th, 23rd, 30th - Veterans and Referee Training
Thursdays: 3rd, 10th, 17th, 24th, 31st - New Official Training
August 2014
Monday: 4th - New official Training last class.
This year the new, veteran and referees classes we will spend about 30 to 40 minutes in the classroom reviewing rules and mechanics. The remaining time will be spent on the football field doing drills and working on 5 and 7 man mechanics. We need to get on the same page with our mechanics and consistent in our administration of games. There will be running and various drills addressing the particular movements required at each position for both the new and veteran officials. Please come dressed to participate in the field activities. I know it is early but now is the time to start getting ready for the season.
Sincerely,
Mitch Fazzio
VP of Football, CFOA
CFOA Football Recommendation Committee Guidelines
The CFOA football recommendation committee guidelines have been posted. Click to read the web page, or download the PDF.
CFOA-Mike Goodspeed Family Weekend Update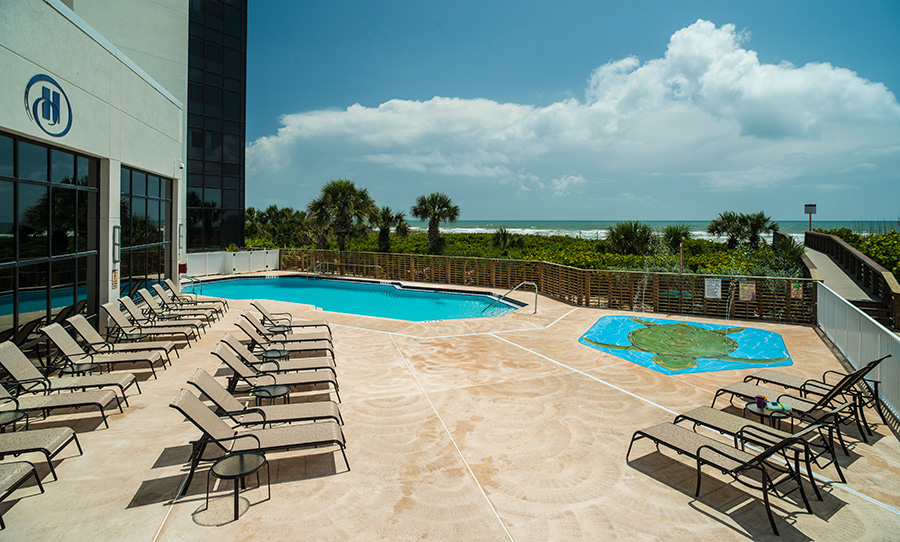 Deadline Approaching:
Last day for reserving rooms at the Hilton Cocoa Beach Oceanfront Hotel at the special rate: 7/18
Make your reservations now and take advantage of the special rates for our Beach Weekend. Parking and internet is free for CFOA members. This is a required meeting. If you are unable to attend you must contact the Commissioner of the CFOA, Jemal Taylor, and let him know why you cannot attend.
Guest Speaker Announced:
Our Guest Speaker Friday night is Greg Lefils Sr. Greg was a long time member of the CFOA and served as our President and Treasurer for several years. Greg is also a member of our Hall of Fame. Greg has worked Division I football for several years as a linesman.
The Awards, Plaques and Certificates, will be given out Friday night of the Beach Weekend.
Bingo Prizes Still Needed:
Bingo, we are in need of prizes. Contact Andy Powell or myself or you can bring them by Lake Highland Prep during the training classes.
Golf:
There are only a few spots open for golf so call Frank Scaletta to sign-up.

Honig's will be at Lake Highland Prep on Thursday, July 17th from 6 – 7:30 pm. He will also be at the Hilton Friday night at the Beach Weekend.
CFOA Mike Goodspeed Family Weekend Bingo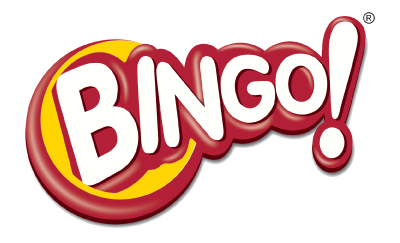 A long tradition of the Beach Weekend has been the annual Bingo for the kids and the kids at heart. This year Andy Powell has agreed to head up the Bingo to keep this tradition alive in memory of Mike, his family and the CFOA.
We are in need of prizes for the Bingo; none are too small or too big. Please contact Andy Powell or Mitch Fazzio to drop off prizes or gift cards. You can also drop off the donations at the new officials or veteran officials training classes held every Monday, Wednesday and Thursday at Lake Highland Prep.
This year's Mike Goodspeed Family Weekend offers activities for the whole family at a great hotel. Make your hotel reservations now and enjoy a weekend with your family and your CFOA family.
Thanks,
Mitch Fazzio
VP of Football, CFOA
CFOA Annual Meeting & Elections
CFOA Annual Meeting & Elections were held Sunday, May 18th at 2:00pm at Lyman High School.
The following members were elected to the CFOA Board of Directors:
The CFOA Constitution and By-Laws were amended and approved by vote of the membership and can be reviewed here.
Annual Business Meeting
The annual business meeting of the Central Florida Officials Association will be held on Sunday, May 18, 2014, at 2:00 PM, in the Lyman High School Cafeteria, in Longwood, Florida. Registration and lunch will begin at 1:00 PM. This meeting will be for members only.
The meeting agenda will include CFOA business matters; FHSAA news; year end report on the 2013-2014 football, basketball, and flag football seasons; membership approval to change the By-Laws to permit other sport disciplines to join the CFOA, approval of the 2014-2015 budget and election of officers for 2014-2015.
The By-Laws & Constitution Review Committee will be on hand beginning at 1:00 PM to review the recommended amendments and answer any questions from members.
By-Laws & Constitution Proposed Amendments
Following are the proposed amendments to the By-Laws and Constitution (two files each – one with changes shown, one as final proposed document):
1) Constitution (Changes)
2) Constitution (Final proposed)
3) By-Laws (Changes)
4) By-Laws (Final proposed)
The nominating committee met, reviewed and submitted the following names seeking office for the Executive Board positions to be elected by the general membership. Names of CFOA members seeking Executive Board positions identified as sport specific shall be elected only by members registered in that sport and in good standing for the previous season.
NOMINATIONS ARE:
| | | |
| --- | --- | --- |
| President | Allen Cramer | Gary Washam |
| Commissioner | Al Garza | Jemal Taylor |
| Secretary | Jeff Deen | Roland Taylor |
| Treasurer | Andy Powell | Greg Vanatta |
| VP for Football* | Mitch Fazzio | Rob Price |
| VP for Basketball* | James Boyd | |
| VP for Flag Football* | No candidate | |
| Assignment Officer Football* | Brett Dunn | Don Trawick |
| Assignment Officer Basketball* | Kim Fessler | |
| Assignment Officer Flag Football* | Brett Dunn | Don Trawick |
| At Large Member Football* | Tom Britt | Melvin Jones |
| At Large Member Basketball* | Elaine Dean | |
| At Large Member Flag Football* | Chuck Baumann | David Herndon |
(*) Sport Specific position.
Please plan to attend this annual business meeting.
Roland Taylor, CFOA Secretary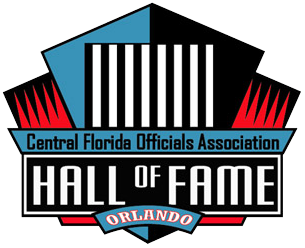 CFOA -- 2014 Hall of Fame Banquet -- April 26th
The CFOA Hall of Fame Banquet was held on April 26th at the Altamonte Springs Hilton Hotel at 5:00 pm. The cost was just $20 per person for our free happy hour and multi-course buffet.
Many members and guests celebrated and congratulated Sam Momary, Willie Bateman, Randy Chrastina, Larry LaBelle and Greg Anderson into the Hall of Fame class of 2014.
2013/14 Basketball Playoff Crews
Girls Playoff Crews
Crew
Position
First Name
Last Name
1
R
Crystal
Ford
1
U1
Steve
Carter
1
U2
Gladys
Hightower
2
R
Elaine
Dean
2
U1
Jessica
Vannatta
2
U2
Jerome
Hightower
3
R
Xiomara
Cruz
3
U1
Mark
Rossi
3
U2
David
Shelton
4
R
Horace
Cannady
4
U1
Chap
Walker
4
U2
Kim
Fessler
5
R
Greg
Vannatta
5
U1
Terrance
James
5
U2
Trish
Duncan
6
R
James
Lyon
6
U1
Willie
Bateman
6
U2
Delores
Conley
7
R
Sanni
Olimpo
7
U1
Tony
Tolbert
7
U2
Nick
Sears
8
R
Frank
Reindl
8
U1
Patricia
Sanchez
8
U2
Jesus
Reyes
9
R
Allan
Whitlow
9
U1
Julian
Hale
9
U2
Chris
Datres
10
R
Carlos
Childress
10
U1
Dan
Croom
10
U2
Louie
Patterson
Boys Playoff Crews
Crew
Position
First Name
Last Name
1
R
Sylvester
Woodley
1
U1
Jacob
Gainey
1
U2
Carlton
Burke
2
R
Gino
Smith
2
U1
James
Connor
2
U2
Tra
Blake
3
R
Tony
Brackins
3
U1
Nathan
Robinson
3
U2
David
White
4
R
Rodney
Brown
4
U1
Felix
Martinez
4
U2
Ed
Collier
5
R
Jeff
Pon
5
U1
Jason
Carroll
5
U2
Ian
Ross
6
R
Ray
Lewis
6
U1
Ron
Daniels
6
U2
Joe
Waesco
7
R
Mike
Koller
7
U1
John
Adkins
7
U2
Tom
Campbell
8
R
James
Boyd
8
U1
Jim
Misner
8
U2
Brian
Valentine
9
R
Tony
Hernandez
9
U1
Kevin
Bowersox
9
U2
Kent
Mullens
10
R
Jim
Mills
10
U1
Major
Garvin
10
U2
Al
Williams
CFOA 2012/2013 Season Policies Reminder - Basketball
Referees (Crew Chiefs) are to contact partners at least 48 hours prior to game date. If contact has not been made, the umpires should contact the referee. Having less than a full crew is totally unacceptable. If crew is not verified within 24 hours of game date call the CFOA office. Exceptions are only made for fill in assignments. Once you are filled in, it is your responsibility to notify Crew Chief IMMEDIATLEY.
You are allowed 3 turn backs for the season. After 3, you will be charged $10 per occurrence. Keep your scratch dates current in The Arbiter and this problem will be avoided.
Plan to be at the game site at least 45 minutes prior to start time.
You are a representative of the CFOA and an extension of the schools we service when you arrive at the game site. If you do not arrive dressed in the appropriate uniform, you should arrive in respectable clothing. Dress should be professional and in good taste.
In the case of only 2 officials at tip-off, contact the office before moving a JV official up to the Varsity game. If a contact with the office cannot be made, and a qualified JV official is available, the Crew Chief can make the decision on whom to add to the crew.
The Referee (Crew Chief) is to submit the Referee (Crew Chief) Game Report within 36 hours upon completion of the game. Any extreme atypical situation, i.e., fight, ejection, etc., should follow the FHSAA protocol for such.
Officials Basketball Training
Mitch and Mark are doing a combined camp with plenty of chances to learn and be seen by assignors. For more information, visit the College Officials Camp web site.
FHSAA Basketball Finals
Anthony Hernadez, Frank Reindl and Kevin Bowersox represented the CFOA proudly working the Boys Basketball Tournament in Lakeland.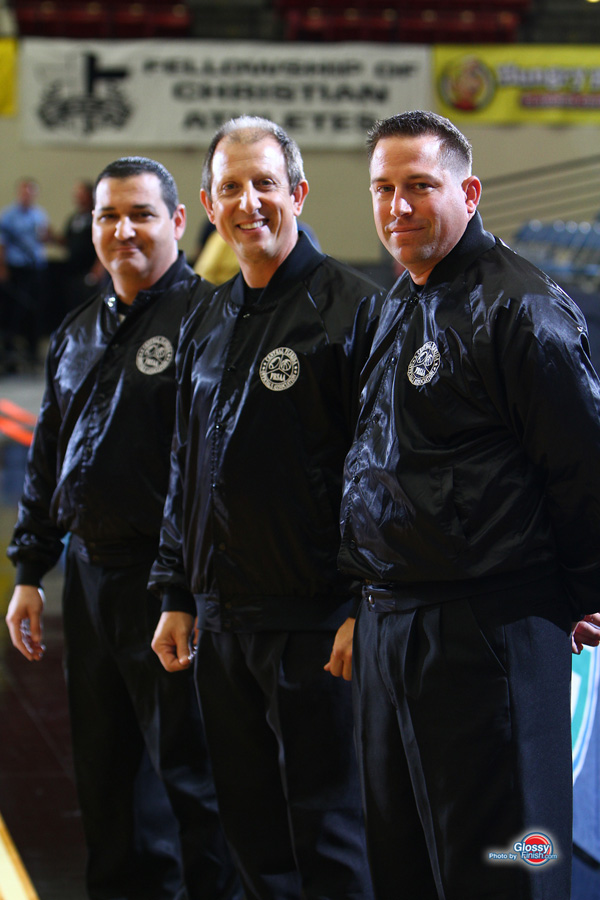 Rick Corley
Rick Corley's father passed away Thursday, February 21. A memorial service will be held at 1:00 PM on Thursday, February 27, at Asbury United Methodist Church, 220 West Horatio Avenue, Maitland 32751.
In lieu of flowers the family is requesting a donation be made to "Make A Wish Foundation" or "Asbury United Methodist Church." The church will use any donation to help support his father's favorite church organizations.
DeLand Honors Coach John Zeoli
By Joshua C. Cruey
Orlando Sentinel


12:42 PM EST, February 3, 2014
The end of an era is coming to DeLand High School as John Zeoli, the boys basketball coach exits the program to start retirement after entering the Deferred Retirement Option Program several years ago.
Zeoli, in his 36th season, holds the area record for most wins at one school with a 578-320 record. In honor of Coach Zeoli's last home game, fans, faculty and alumni packed the gymnasium wearing Coach Z T-shirts which were sold for $3 each in advance. Before the start of the game Zeoli was honored with a certificate of recognition and a key to the city by DeLand mayor Robert F. Apgar.
As a fitting close to the night the bulldogs delivered a 58-42 victory of the Pine Ridge Panthers to give coach Zeoli his 578th win.
Memorial for Mike Goodspeed
Date: February 8, 2014 (Saturday)
Time: 10 am
Location: Lyman High School Auditorium, 865 S. Ronald Regan Blvd, Longwood, FL 32750
The family of Mike Goodspeed has asked that you join them for a memorial service in his honor at Lyman High School. Besides his love for his family, Mike loved the CFOA and devoted many hours of his time to make our association the best it could be. To honor Mike's love of family and the CFOA, his family has asked that you dress casually, no suits or ties. If you are or were a member of the CFOA, please wear a CFOA jacket or shirt to the memorial. If it's a Beach Weekend Tee shirt, that's ok. Members of the CFOA Hall of Fame are asked to wear their Hall of Fame jackets. Those attending who are not members of the CFOA please wear your officials' association or league's shirt or jacket.
In lieu of sending flowers, the family has asked that if you want to make a donation please make it to one of the following charities in Mike's name: Kids House of Seminole or The Russell House for Atypical Children. Mike always had a soft heart for children with disabilities and for children who were in danger.
Mitch Fazzio
VP of Football, CFOA
Memorial for Mike
Someone once said that "The best officials are the ones that are never noticed." Today many people celebrated a mans life that was never noticed on the field as an official but his presence there was bigger than life. Mike Goodspeed had a calming affect on a violent sport. He will be missed.
As I looked at the photos, letters, and articles today lining the Lyman auditorium I could only smile. Mike had that effect on people. His smile and attitude made you feel good. When I would see Mike was officiating one of our games I knew I didn't have to worry about anything happening on the field and my full attention could devoted to the fan experience.
Officiating is a thankless job. Seminole High along with the schools of Seminole County would like to thank the members of the CFOA for your professionalism and dedication to high school and youth sports. We express our deepest sympathy to the family and the membership of the Central Florida Officials Assn. Mike Goodspeed made a difference.
As I would smile each time I saw Mike walk through the gates at Seminole High I know God smiled that same smile when he walked through the gates of Heaven.
Mike Powers
Athletic Director
Seminole High School
2014 Girls Flag Football Meeting
Saturday February 1, 2014 at UCF Recreation and Wellness Center room #206. Park in parking garage B across street from Wellness Center.

11:00 AM Registration
11:30 Lunch
12:00 Classroom Meeting
Guest Natale Strappy and Gary Piggott FHSAA
2:00 Field Scrimmage

Dress will be black shorts, stripe shirt patch is ok, black shoes, flags, whistles ect…

Girls Flag Football rules exams
2/4/14 to 2/13/14 50 questions 75 min to take exam

Make up
2/26/14 to 3/4/14 50 questions 75 min to take exam