News Archive 2013
Below are stories that have been archived for your reference. Please note that any external links may no longer work if the hosted site has removed the story from their web site.
Older news can be located in these archives:
2012 NEWS
2011 NEWS
2010 NEWS
2009 NEWS
Previous News Highlights - 2013
2013 Playoff Crews and Assignments
7 man crews and game assignments for week 2 of the playoffs were posted and are now archived for your reference. See 2013 Football Playoffs.
2012/2013 FHSAA Basketball Playoff Crews
2012/2013 post season basketball playoff crews have been determined. Please view them here.
ATTENTION!! GENERAL MEMBERSHIP MEETING

posted 10/29/2013
A general membership meeting has been called by the CFOA President for Sunday, Nov 3rd at 12:30pm at Lyman High School for the purpose of voting on proposed changes to the CFOA By-Laws and Constitution. These changes are needed in order to support the expansion of CFOA into volleyball. Lunch will be provided.
The following PDF files show the proposed changes in RED:
CFOA Football Recommendation Guidelines
The CFOA football recommendation committee guidelines have been posted. Click to read the web page, or download the PDF.
CFOA Basketball Referee Education Class 
For any brand new, first year or second year official:  
The CFOA Basketball Referee Education class will begin Wednesday, September 4. The class will be every Wednesday night from 6pm to 9pm and will last 9 weeks (October 30). You will be taught rules, mechanics, court coverage and the philosophy of a 2-person officiating system. There will be guest speakers, video instructions, as well as on-the-court experience. We encourage any new official or any 1st or 2nd year official to participate in the class. The cost of the class is $40 and must be paid by Sept 18, 2013. Space is limited, so please sign up early.
Location: Barnett Park Gymnasium, 4801 W. Colonial Drive, Orlando FL 32808  
For any 3rd, 4th or 5th year official (or transfer official):  
The CFOA Basketball Referee Education class will begin Monday, September 9. The class will be every Monday night from 6pm to 9pm and will last 8 weeks (In week 8, we will meet both Monday, October 28 and Wednesday, October 30). You will be taught rules, mechanics, court coverage and the philosophy of a 3-person officiating system. There will be guest speakers, video instructions, as well as on-the-court experience. We encourage any 3rd, 4th or 5th year official (or transfer official), looking to be considered for varsity or playoff games, to participate in the class. The cost of the class is $40 and must be paid by Sept 23, 2013. Space is limited, so please sign up early.
Location: Barnett Park Gymnasium, 4801 W. Colonial Drive, Orlando FL 32808
[ Registration for this Education Class is no longer open ]
Robert David Johnson
Robert David Johnson was born on September 24, 1934 in Summersville, WV. He died peacefully at Hospice of the Comforter in Altamonte Springs, FL on December 16, 2013.
He is survived by his wife of 46 years, Doris, 4 children, Greg Stringham, Kim Barker,(Dr. Ed), Lynda Winningham (Rick), Stacie Taylor (Matt), 15 grandchildren and 4 great grandchildren, 2 half brothers, Eddie Johnson, Andy Johnson, and 2 half sisters, Becky Hill and Ruth Ellen Martineau.
Bob grew up in Charleston, WV and Dayton, Ohio where he was a paperboy and earned his Eagle Scout. He retired as a Master Sergeant E8 from the US Army, retired from Orange County Schools, and then retired from the U.S. Postal Service as a letter carrier. He was a CFOA referee for football, basketball and baseball. An avid Florida State Seminole Booster, he spent many years cheering them on. He served as Past president of 1st Cavalry Division Association Fort Hood , Texas. He was an active nember of Florida 1st Cavalry Division Association, Korean War Veterans Assn 173, 5th Cavalry Division Assn, VFW 2093, American Legion Fern Park, Casselberry Veterans and numerous other organizations. Bob was the ultimate volunteer and always ready to help organize people and events for any good cause. He will be greatly missed by all of his family and friends.
Tom Waldo
Tom Waldo an old time football official passed away Saturday, December 14, 2013. He will be buried in Sanford, NC where he has been living for about 10 years after retiring from AT&T. He worked mostly as an umpire and was in the association for more than 20 years. The CFOA sends condolences to the family of Tom Waldo.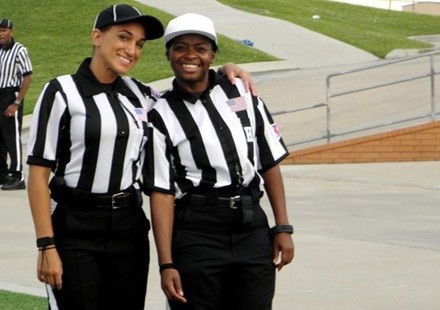 Female Officiating Crew to make History
The Southern Intercollegiate Athletic Conference (SIAC) and its Supervisor of Officials Harold Mitchell announced today (10/22/13) that a crew of four females will serve as officials in Thursday Night's football game between Lane College and Miles College. Read more about Krystal, one of our CFOA officials --»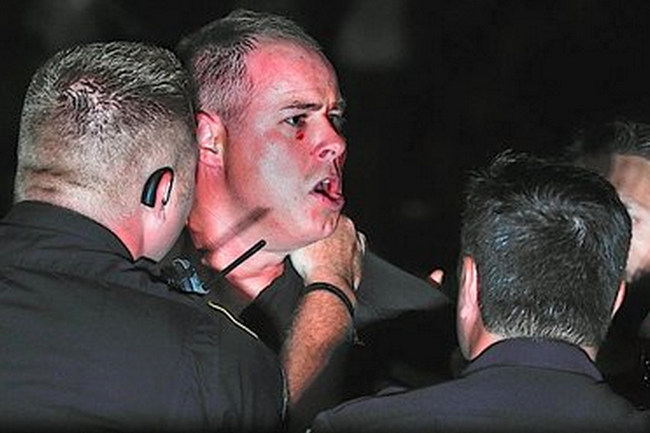 High School Football Coaches Brawl After Game
September 2, 2013
An Alabama high school football game got ugly as coaches brawled on the field. Read more --»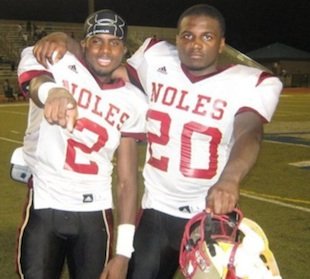 Top Georgia Football Prospect Dies in Scrimmage
Sun, Aug 18, 2013
DeAntre Turman died after breaking his neck during a tackle in a scrimmage. Read more --»
CFOA Sad News
August 9, 2013 -
CFOA would like to extend our deepest condolences to Ken Griffin and his entire family due to the passing of his mother Georgiana Griffin. Funeral services will take place on Friday, August 9, 2013 at 11:00 am in the Mount Olive Missionary Baptist Church; located at 3700 Avenue O, Riviera Beach, FL 33404.
Any arrangements or cards may be sent to:
The Griffin Family
1348 West 31st Street
Riviera Beach, FL 33404
Please keep Ken and his family in your thoughts and prayers.
CFOA Beach Weekend
August 9th & 10th, 2013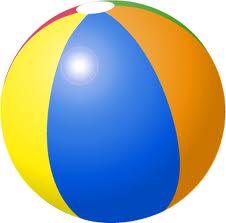 Please make plans to attend the Beach Weekend this year. We are changing the format somewhat to give you more time to spend with your family or friends. We will still have training sessions Friday night and Saturday afternoon. We wanted to give you time to spend with your family and feel this is what the Beach Weekend was originally designed to do. It also affords us the opportunity to meet as a group and go over new rules, mechanics and review information from the FHSAA/NFHS for the upcoming season.
Schedule has been updated, read our link has been deleted
Youth Sports: Less Violence, More Offerings
by Scott Maxwell, Orlando Sentinel - TAKING NAMES
2:50 p.m. EDT, July 27, 2013
Last weekend, things turned ugly at the happiest place on earth.
A soccer tournament at Disney's Wide World of Sports ended with a near-riot among teenage players and their parents.
One teen went to the hospital with a concussion. Someone slugged a grandfather in the chest, disrupting his pacemaker. Parents looked on as kids kicked a downed goalie in the head teams said the scene "while unacceptable, is understandable."
On what planet?
Seminole Hires Scott Earley to Lead Football Program
July 2013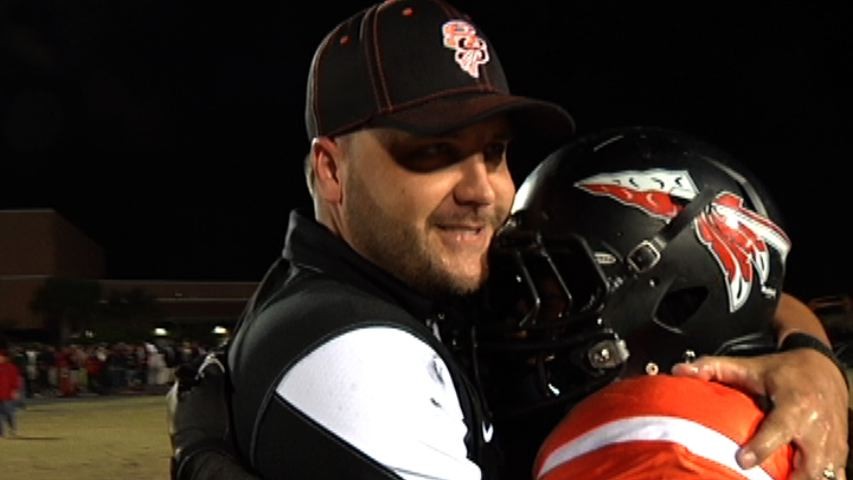 Seminole found a state championship coach to lead its football program. 42-year-old Scott Earley accepted the 'Noles coaching position late Wednesday night. Earley, who last coached at Lexington High in South Carolina and has a 103-45 career record, has served as head coach for three different schools and won a state title in 2008 at Myrtle Beach High.
Football Training Classes
June 2013
Football training classes begin June 3rd (Monday) at Lake Highland Prep and continue every Monday and Thursday through August 8th (Thursday) for all new football officials and those with less than 4 years experience.
If you have any questions concerning football training and education, please email Roland Taylor, CFOA Secretary @ Lroland@aol.com or Mitch Fazzio, CFOA Football Vice President @ mfazzio@fazziogroup.net.
Dick Pace's Surprise 85th Birthday Party
June 2013
View photo slideshow - click here.
Bill Henry
Per Bill's wishes, I am heart broken to inform you that he passed away yesterday, April, 2nd at his home following a short battle with cancer. He is no longer suffering and one day David and I will be able to accept that part, but right now we find ourselves in grief and sadness. Bill was a tremendous man, husband, friend and dad. He had one of the kindest hearts of anyone I've ever known.
We will be having his Celebration of Life Service back in his hometown of Salem, IL on April 20, 2013 at the Rankin Funeral Home.
Please pray for myself, David and everyone who cared and loved this wonderful man. He will always be missed and never forgotten.
Thank you to each of you for any part you played in being part of Bill's life.
- Chris and David Henry
FHSAA Sanctioned Football Field Clinic
The Central Florida Officials Association held a FHSAA sanctioned football field clinic May 10th and 11th at Apopka High School. Officials must complete a field clinic every 4 years to be able to work football playoffs. We normally incorporate the field clinic with our Beach Weekend, but this year we will be having it in May, so we can use Beach Weekend for our own training.
We will have meetings on Friday night starting at 6:30pm – 9:30. On Saturday we will start at 8:00 am with a scrimmage with at least 2 fields and then we will provide lunch. In the afternoon we will have break out meetings until 4:00pm.
You must sign up on the FHSAA website just like you would be signing up for a sport. Just click on field clinic. The cost of this clinic is $50.00 if you sign up before April 26, 2013. After that, you must sign up at the clinic and the fee goes up to $65.00.
If you sign up for a field clinic, FHSAA will take $5.00 off your registration next year for 1 sport.
CFOA Annual Meeting & Elections 2013
Saturday, May 18th at 2:00pm at Lyman High School.
ELECTIONS
Members that qualify for offices that are interested in being considered by the nominations committee should begin now to notify Jeff Deen BY E-MAIL ONLY....that they wish to be considered and for what office they are seeking .....
Nominations are not required to go through the nominations committee but if you want to be on the ballot before the annual meeting you should let the committee know your interested...
Nominations are always allowed from the floor but will not be able to be voted on in early voting....please send e-mail to: webtu@aol.com
- Jeffrey D. Deen
Hall of Fame Banquet
The Central Florida Officials Association hosted its Hall of Fame Banquet Saturday, April 27, 2013 at the Altamonte Hilton.
Memorial Service for Don McLendon's Mother
Miriam H. Smith:
Friday, February 22, 2013
Time: 1:00PM
Location: Sacred Heart Catholic Church, 988 Father Donlan Drive, New Smyrna Beach FL 32168 - The Catholic Church is actually on A1A, US Hwy. 1, N. Dixie Fwy.
Please keep the McLendon family in your prayers.
Flag Football Officials Online Rules Exam Available February 5-14, 2013
2012-13 Flag Football Officials Rules Exam was available online on Tuesday, February 5th through Thursday, February 14, 2013. The make-up exam schedule was February 27 -March 5.
The exams were accessed by logging in to your official account at: https://officials.fhsaa.org.

Girls Flag Football Meeting
Date: February 16, 2013
Time:11:30 Registration and Lunch
12:00-1:30 Classroom Instruction
2:00-3:00 Field Work
Location: UCF Wellness and Rec. Bldg. Room #206
Special guests to be announced.
Contact: Chuck Baumann 407-529-6481
Earl Weaver 1931-2013
He added: "If an umpire misses a called third strike and the other side ends up scoring because of it, I'm not going to forget it. If there are runners on second and third and two out, and if the umpire has just given the hitter an extra strike and the next pitch goes into the hole and both runs score, I've got to say something to the guy. With that one call, he's keeping my kid from going to school!"
End of the Season CFOA Basketball Meeting
CFOA basketball officials had a 2013 "end-of-the-season" meeting Sunday 1/20/2013 at Lyman HS from 2:00 pm to 3:00 pm. Basketball Playoff Crews of Officials were voted upon, announcements by VP and Assignor, plus "years-of-service" award plaques presented.
Congratulations on a terrific season! Compliments about CFOA basketball officials have been shared by coaches and AD's with your Board Members.
Reebok and mc10 building CheckLight, a head impact indicator to help diagnose concussions
By Michael Gorman posted Jan 11th, 2013 at 8:04 AM0
Read the story here.
Basketball Playoffs
The CFOA Recommendations Committee for the upcoming 2013 FHSAA State Series (playoffs) for basketball is no longer accepting availability form submissions. The deadline was January 5. All form submissions have been submitted to the committee. Thank you to those that sent in their availability.