News Archive
The following stories are archived for your reference. Please note that any external links may no longer work if the hosted site has removed the story from their web site.
News Highlights - 2012
Football Finals
Congratulations to our #1 play off crew as we just got word they will be working the 1:00pm game Gainesville vs. Miami Central at the Citrus Bowl. We know they will be making the CFOA proud.
Football Playoffs
The FHSAA Football Officials Association recommendations are listed for 2012. Read more...
Joe Addonizio
Last night (11-27-12) after I posted the notice about Joe Addonizio, I got another phone call from his son Bob that his dad had just passed away. Joe is a 35 year official with CFOA. Joe will be missed. Please keep his family in you prayers as they get through this sad time.
There will be a memorial sevice for Joe Addonizio on December 8th at 10:00 am at the Pembrook Fairways Grand Hall, 501 St. Rd. 44 Leesburg, FL. When you get to the gate tell the guard that you are going to a memorial service at the Grand Hall.
Horrace Cannady
Horrace Cannady had back sugery 3 weeks ago and is now at home rehabing. Keep him in your thoughts and prayers.
Bill Henry Update
Hey there fellow CFOA members. Bill Henry here, the guy who transferred from Iowa and then developed a hip problem the first week of the season. I wanted to let you know particularly those of you I worked with at either the varsity or jv level, what has developed. I started having this pain in my right hip bone the week before my first game at Harmony with TFA...I was able to run a little that night....but not very well. It got worse the next week at Lake Nona and worse and worse until the night at Poinciana with Henry Hamm as WH...I had to be replaced at the end of the first quarter.
Then on October 20th a Saturday morning I was awakened with a severe pain in my left rib cage under my left arm. I went to the ER that afternoon and after five hours of scans.....tests....and blood work.....the doctor said they needed to admit me. Why I wanted to know....and then the doctor dropped those three words no one wants to hear...."YOU HAVE CANCER." Yes I had a tumor on my right hip bone which was eating away into the bone it's about the size of a softball. After more tests and a change of hospitals from Celebration to MD Anderson, it was determined I have a very rare and aggressive cancer. It has metastasized on my hip...my liver...my left rib cage...and the airway near my esophagus. On Monday before Thanksgiving I started my first aggressive and intensive chemo therapy treatment lasting 3 days....I was released from MD Anderson Thanksgiving morning. I will be going through this regiment every 2 weeks for the next 6 weeks...and then they will do new scans to see if it's working.
The prognosis for this cancer is not good even with treatment...1-2 years. But again one thing dealing with my wife's Stage 4 Melanoma cancer has told us....(she was given 6-18 months)....God is the only one who can determine the final outcome when our life comes to an end. She should have already been dead according to statistics...but she's still here fighting...and so will I be also.
I want to thank you for welcoming be into the association....I just wish I would have made a better showing. I am going to be fighting hard and plan to be back with you next Fall.
I wish you and all of your families a Very Merry Christmas....
Sincerely, Bill Henry
Alan Buky
October 26, 2012
Alan Buky, long time member of CFOA, passed away. The memorial service was held on Friday November 2nd at 11:00am. The service was held at: Grace United Methodist Church 499 N. Country Club Rd. Lake Mary, FL. Allen is a 25 year official and was inducted into the CFOA HAll of Fame this year. Alan will be truly missed by all members of the CFOA.
2012/2013 Basketball Rules Exam!!
Oct. 17-26, 2012
Online Exam
75 minutes
50 questions
Nov. 13-19, 2012
Online Make-up Exam
75 minutes
50 questions
In order for an FHSAA official to officiate varsity level contests, the official must receive a grade of 75 or higher on the current year FHSAA online rules examination.
To obtain or retain a Rank 1 Status The official must score a 90 or better on the FHSAA rules examination for that year.
To obtain or retain a Rank 2 Status The official must score an 80 or better on the FHSAA rules examination for that year.
Football Meeting
Sunday, October 7th, 1:30 pm
Meeting at Lyman High School for election of football play off crews.

Let's Get Ready for the 2012/2013 Basketball Rules Exam!!
Oct. 17-26, 2012
Online Exam
75 minutes
50 questions
Nov. 13-19, 2012
Online Make-up Exam
75 minutes
50 questions
In order for an FHSAA official to officiate varsity level contests, the official must receive a grade of 75 or higher on the current year FHSAA online rules examination.
To obtain or retain a Rank 1 Status The official must score a 90 or better on the FHSAA rules examination for that year.
To obtain or retain a Rank 2 Status The official must score an 80 or better on the FHSAA rules examination for that year.
Let's all SCORE 90 or Better!!!
CFOA Basketball Education Class
Sept 6 – Nov 1, 2012
Mondays & Thursdays
6:00 p.m. - 8:00 p.m.
Place: Bishop Moore H.S.
Class fee: $45.00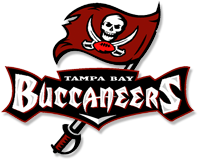 CFOA Day with the Tampa Bay Buccaneers
Sunday, November 11, 2012
Bucs take on the San Diego Chargers at 1:00 p.m.
Letter of Thanks
Dear Mr. Fields,
I am writing this letter to thank you and the Central Florida Officials Association for the assistance provided to me during my recent hardship. The Organization's support helped to defray so much worry about how I was going to get through this tough time financially. Additionally, the knowledge that there are people such as yourselves that come through when needed has provided me with the inspiration to help others during their time of need.
I have been a member of the CFOA for eleven years and, at that time I had no idea what I was getting into. I have since come to realize that while I am a member of such a prestigious organization, I am also a member of the CFOA family.
Thank you for your generosity. I look forward to the time that I can help others as you have helped me.
Sincerely,
Melvin Jones
David Henry's 1st Annual Playing For A Cure Pro-Am Golf Tournament
October 20, 2012 10:00am
Proceeds go to Melanoma Research and Awareness
Shotgun 4 – Person Scramble with a pro in each group at Reunion Resort's Tom Watson Course Entry Fee: $200 per person or $800 per team Entry Includes: Gift bag, Tee gift from Reunion, Range balls, Box lunch in cooler bag and Prizes for 1st, 2nd and 3rd place teams. On Course Contests with Prizes Include: Closest to the Pin, Long Drive, Hole in One- $5,000 Cash, Beat the Pro Silent auction provided by Grandstand Sports Memorabilia. 50/50 Raffle More information, details and sign up information are on this download/PDF.

Football Meeting
Sunday, October 7th, 2012 - 1:30 pm meeting at Lyman High School for election of football play off crews.
CFOA Umpire Mechanics 2012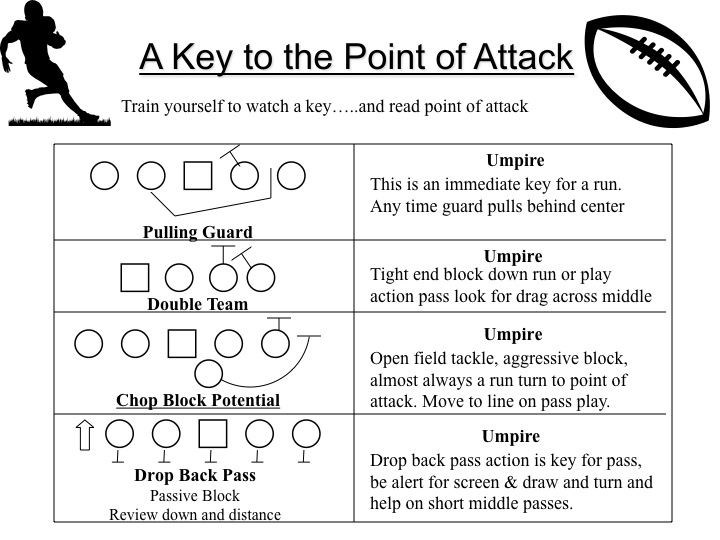 The CFOA 2012 Umpire Mechanics powerpoint file has been posted. If you need the file saved in another format, contact webdeveloper@cfoa.com and request the file format you require it to be saved in and it will be e-mailed back to you.
CFOA Evaluation Program
Below is a 5 step process on getting to the evaluations in Arbiter. The power point presentation which was shown 8/19/12 can be downloaded as a Power Point Presentaion or a Portable Document Format (PDF). We would like to start with varsity games of 8-30/8-31.
Power Point Presentation
PDF Presentation

STEPS TO FOLLOW FOR USING THE NEW EVALUATION PROCESS ON THE ARBITER
Sign on to the Aribiter using your user ID and password
Click on evaluations
Change from date to 08/01/2012 change to date to 12/24/2012
Click on show all
Click on GO
This should display all of the game reports so that you can begin entering in your evaluations for that game:
If you have already completed the evaluations it will say "completed"
If you have not started the evaluations it will say "start"
If you have started but not completed the evaluations, it will say "resume"
Click on "start" or "resume" to complete the evaluations.
When you want to see how you personnally have been evaluated click on the "reponse" tab.

Finally, another way to access the Evaluations is to click on "schedules." Then click on the game number. If you have completed the evaluation, it will state "completed" in the evaluate columns.
Francis Middleton
August 23, 2012
It is with broken heart and deepest sorrow that I tell you that Frances died last night at 11:55 PM. - Morris Middleton
A Memorial Service will be held at Colonial Chapel (Cary Hand) 2811 East Curry Ford Road on 8 September at 1:00 PM. A celebration of life will be held immediately after the service at 1940 Conway Gardens Road. In lieu of flowers the family requests that donations be made to the Alzheimer's Association, 378 Center Pointe Circle Suite 1280, Altamonte Springs, Fl 32791-3442

Kirk Stanley
August 18, 2012
Veteran Football and Basketball Official, Kirk Stanley, passed away after a lengthy illness.
Jeff Allebach
July 23, 2012
Just returned from Dr. Masri's. The report from July 3rd PCR with flow test (thats the really sensitive diagnostic test for Leukemia) came back with no signs of cancer. All the prayers are working fantastically because that is three in row. Thanks for all the support, now on to a great result August 14th.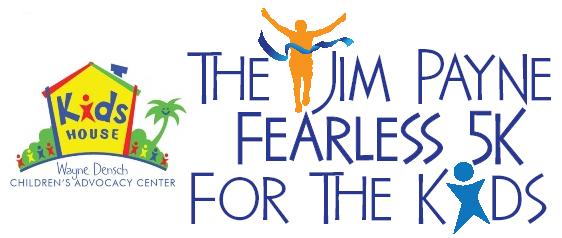 Jim Payne Fearless 5k
Saturday, October 20, 2012
CFOA officials participated in this fantastic event. Read more...
2012 Football Rule Changes
Click to open/download the new tackle football rules covered in this PDF file.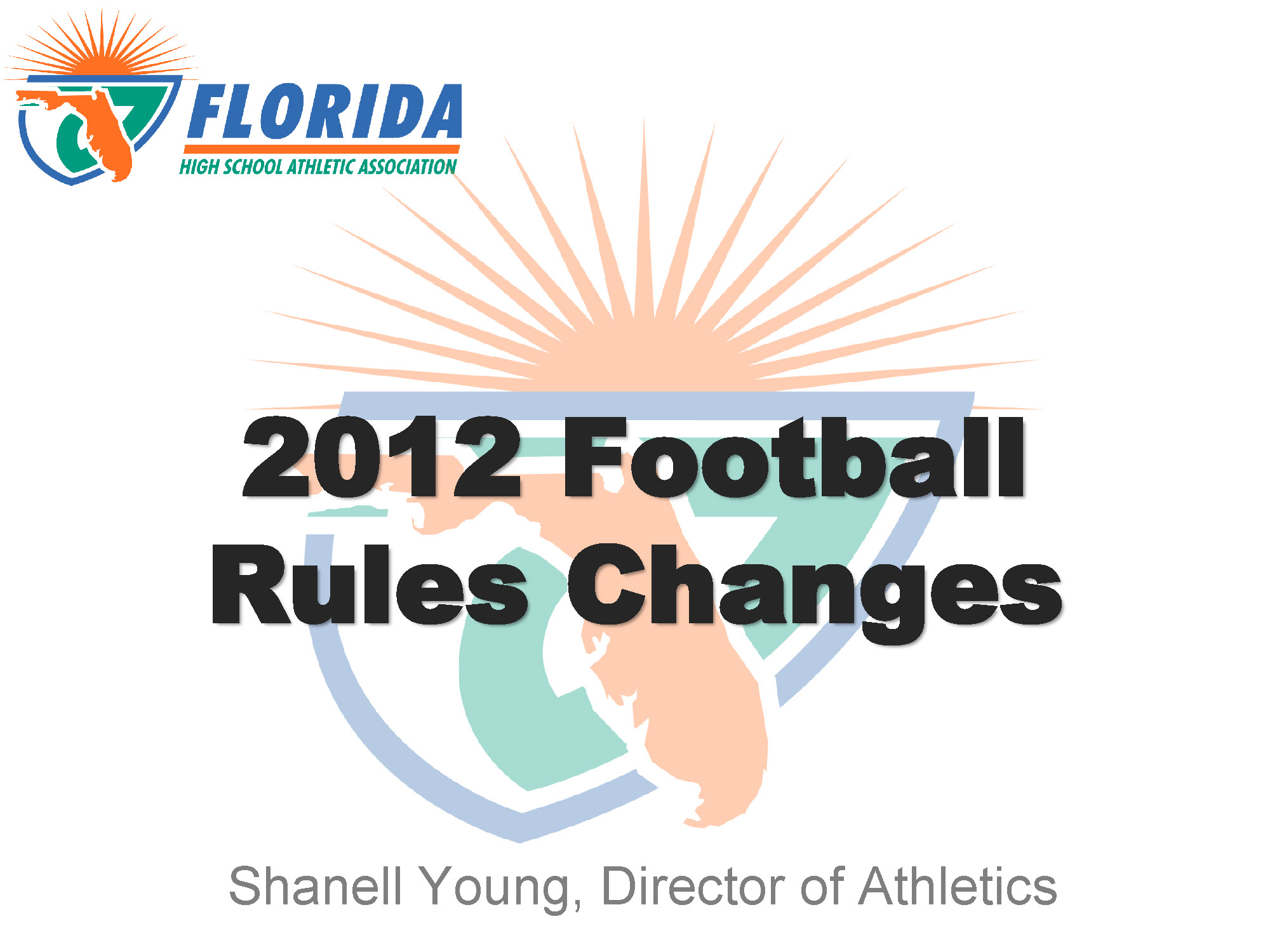 Football Game Report Information
Referee Conference Call on Monday's at 7:00 PM at 1-719-325-2630-Code 144769
e-mail report to m.goodspeed@cfl.rr.com or fax to 407-699-6964 by Sunday Night
Download the CFOA Game Report (PDF).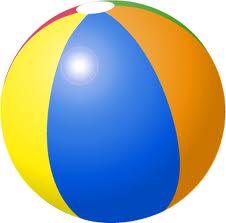 CFOA Beach Weekend
August 17 - 19, 2012
The CFOA Beach Weekend was held at the International Palms Resort and Conference Center in Cocoa, FL.
Sad News
July 2012
Titus King, long time veteran official, passed away last Saturday. His funeral was held Saturday, July 7th at 2:30 pm in the West Orlando Church of Christ located at 1825 Mercy Drive, Orlando, FL 32808.
CFOA Football Referee Class
Mondays: July 23 - August 13, 2012
Classes were held at Lake Highland Prep and were open to all veteran officials and those wanting to move up to the referee position. The class consisted of Video Presentations, Rules Interpretation, Case Book Situations, Evaluations and On Field Work among other things.
Basketball Important Dates
July 2, 2012 FHSAA Registration Opens
Please note: The FHSAA will not be producing Video Rules Presentations for the 2012-13 year
Registrations must be received by the FHSAA Office no later than 11/19/12
The registration fees for the 2012-13 term are $41.00 for the first sport and $27.00 for each additional sport within the same school year. Registrations after 11/19/2012 will cost an additional $10.00 for returning officials
October 17-26 Online Rules Exam
November 4th CFOA Basketball Kick-Off Meeting – Lyman High School - 12:00pm Lunch Registration Meeting Concludes at 5:00pm
November 13 – 19 Online Make-Up Exams
January 7 – 12, 2013 Calling For a Cure
CFOA Football Training Classes for 2012
May 31 through August 6
The Central Florida Officials Association Football Education Committeeoffered three training and information classes for football officials. They were set up to provide training, rules study, and information agendas for new officials, veteran officials, and referees. New officials experienced a curriculum developed around learning the basic field mechanics and rules study. Veteran CFOA officials received advanced training techniques designed to improve their field mechanics, as well as rules study guidelines to improve their test scores for post season assignment eligibility. The referee's class aimed at consolidating game management techniques, and encouraged positive feedback in game reports regarding individual performance evaluations.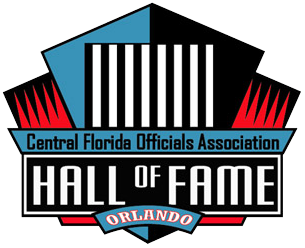 Hall of Fame Banquet
June 9, 2012
The CFOA Hall of Fame banquet was held at the Altamonte Springs Hilton. The 2012 inductees are: Debra Allen, Randy Beasley, Jeff Deen, Bill Pashe, Ralph Smith and Tom Symonette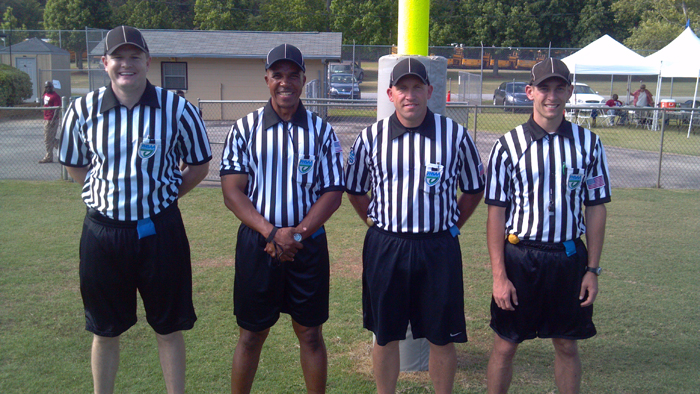 2012 1/4 final and semifinal game crew of flag football in Tallahassee
Referee: Jason Carol
Linesman: Joseph Wasco
Line judge: Anthony Kreitzer
Back judge: Kerry Jackson
Announcements:
Flag Football Clinic and Meeting is scheduled for March 10, 2012 at U.C.F. - time and building to be announced.
Ocoee High School has shut down their home stadium field for the spring for renovations. Their girls flag football team will be playing at the Jim Beech Center which is located at 1820 A D Mims Road, Ocoee, FL 34761.
Condolences
May 10, 2012
Condolences goes out to the family of Jeff Deen. Jeff's grandmother passed away last Thursday 5/10/12. She lived to be 101 years old.

2012 Executive Board Announced
May 5, 2012
The Central Florida Officials Association held their annual meeting on Saturday, May 5, at Lyman High School. The CFOA membership selected the following officers by majority vote to the 2012 CFOA Board of Directors. The members of the Executive Board are:
President – Cary Fields
Vice President for Football – Mike Goodspeed
Vice President for Basketball – James Boyd
Vice President for Girls Flag Football – Charles Baumann
Secretary – Roland Taylor
Treasurer – Greg Vanatta
Assignment Officer for Football – Don Trawick
Assignment Officer for Basketball – Kim Fessler
Assignment Officer for Girls Flag Football – Don Trawick
Football Member At Large – Larry Wages
Basketball Member at Large – Chap Walker
Commissioner – Al Garza
Past President – Jeff Deen

Recognizing a Stroke
Helpful information which only takes a minute to read. Three simple questions to help recognize a stroke.
Officials - Hit the Links and Support Oak Ridge
June 1, 2012
Officials hit the links at Rosen Shingle Creek in support of Oak Ridge High School. It was a fun day of golf, breakfast, and lunch, along with a raffle for prizes, a helicopter drop raffle, as well as chances to compete for closest to pin, longest drive, and a hole in one prize. The fundraiser was hosted by Dr. Janet M. Rasmussen, CAA, Athletic Director, Oak Ridge High School.
CFOA is proud to be one of the only associations that have 3 members, Prince Pollard, Dick Pace and Don Trawick , in the FHSAA Hall of Fame! Click on each name to read their bios.
Jeff Deen Announcement
May 2012
Jeff announced that he would not be seeking re-election. Click to read his letter of appreciation to those who served with him.
South Florida Officiating Camp
May 11-12, 2012
Roy Ellison invited all CFOA officials to the South Florida Officiating Camp held at the Florida International University Football Complex in Miami, May 11-12, 2012. Participants were exposed to the latest philosophies, techniques and mechanics available at the highest levels in football officiating.
Annual Meeting
5/5/12 - The annual CFOA meeting was held. Officers and by-laws were voted on.
FHSAA Basketball Championship
Photos of officials that worked the 2012 FHSAA Basketball Championship in Lakeland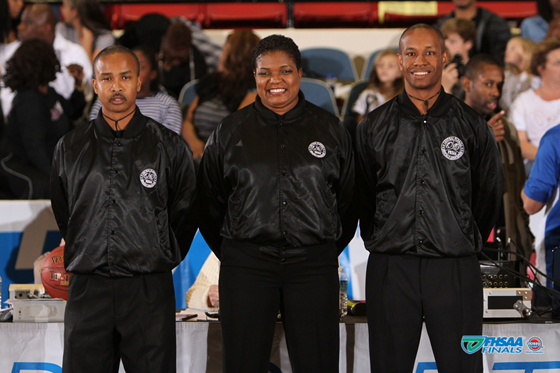 Adkins, Conley & Valentine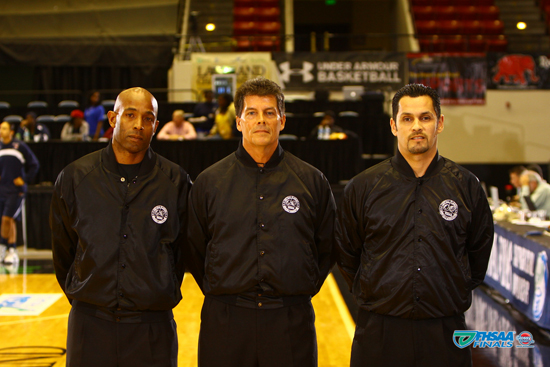 Brown, Campbell & Rossi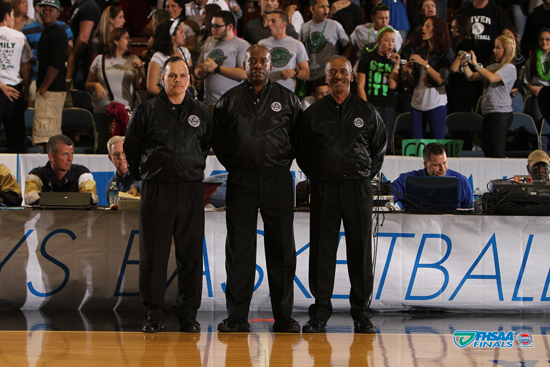 Kim, James & Chap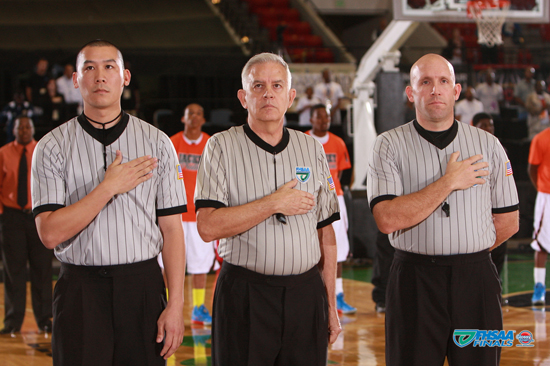 Ponn, Whitlow & Carroll
Basketball Officials Training Field Clinics
Southern Association of Basketball Officials
Date: Fri Jun 22nd, 2012 - Sat Jun 23rd, 2012
When: Friday, 5-9 p.m.; Saturday, 9 a.m.- 4 p.m.
Site: University of North Florida Arena

East Coast Basketball Officials Association
Date: Sat Nov 3rd, 2012
When: Saturday, 8:30 a.m. – 5:30 p.m.
Application Deadline: Sat Oct 20th, 2012
Site: St. Andrew's School, Boca Raton
Boys Basketball 2012 5A Championship Game Crew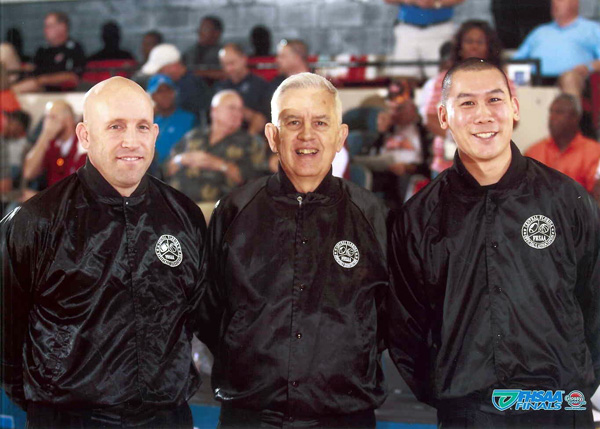 2012 Local College Officials Camp open to High School Officials
Date: June 8- June 9, 2012
Where: Rollins College, Winter Park, FL- in conjunction with the Rollins College Team Camp
Cost: $200 (Most games will be filmed and DVD's will be provided)
Times: Friday, June 8 Approximately Noon; Saturday, June 9 Approximately 8 AM and Finishing around 5 PM
For more information, click to download the PDF.
Lake Minneola High School Information
This is a new high school. The gymnasium floor is not lined correctly. There is no coaches box end line so you will need to mark off 14 Ft. from the 28 ft line and put tape down. There is also no "X" in front of the table for substitutes. Please use tape and mark the "X". Directions: Take Hwy 50 west past the Florida Turnpike towards Clermont. Turn RIGHT on N. Hancock Rd. (Super Target store on Corner) If you pass South Lake Hospital, you have gone too far. Follow N Hancock Rd. for about a mile. At the traffic light, turn RIGHT on Turkey Farm Rd. The School is located a half mile on the right.
Controversial new law for transfer athletes/FHSAA
April 28, 2012
A new law that will go into effect July 1 changes the game for high-school athletes, coaches and administrators. Whether for better or worse is up for debate. Read the article...
Condolences
4/12 - Condolences goes out to our president's family. Jeff Deen's brother-in-law passed away. There will be a memorial service at a later date – to be announced.
Condolences
3/14/12 - CFOA member, Sonia Marshall-Dossierre's dad passed away. No arrangements are known yet, but prayers for the family would be welcome.
Condolences
3/2/12 - CFOA football and basketball official Charles David Mellott, 68, of Leesburg, passed away. He was born in Springfield, Ohio. He was a school teacher and for many years was a truck salesman in the heavy equipment industry. Dave had a long-term commitment to the CFOA and Central Florida student/athletes.
He is survived by his wife Barbara, son David Mellott, daughter Stephanie Hurst, brother Robert Mellott, sister Mindy Hassel and five grandchildren. A Memorial Service will be held at one O'clock P.M., Saturday, March 10th in the Hamlin & Hilbish Chapel, 326 E. Orange Avenue, Eustis, 352-357-4193.
The CFOA's sympathy goes out to Dave's wife and family. Please remember them in thought and prayers.
Carol Heisey
1/5/12 - The service for Carol Heisey was held. View the obituary.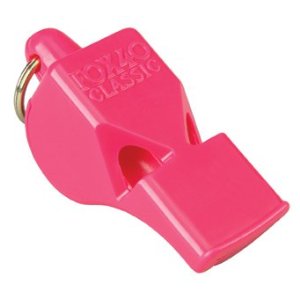 Pink Whistles
1/23/12 - 1/28/12
The week of January 23-28, 2012, CFOA basketball officials used PINK Whistles to honor Breast Cancer Awareness at every game from Freshman, JV and varsity boys and girls
Basketball Officials Meeting
1/15/12 2:00pm
The final regular season meeting was held from 2 PM - 4 PM at Bishop Moore High School.
Board Meeting
1/15/12
The CFOA Board met immediately after the Basketball Meeting at Bishop Moore High School.