News Archive
Below are stories that have been archived for your reference. Please note that any external links may no longer work if the hosted site has removed the story from their web site.
Older news can be located in these archives: 2015 NEWS | 2014 NEWS | 2013 NEWS | 2012 NEWS | 2011 NEWS | 2010 NEWS | 2009 NEWS
Previous News Highlights - 2016
Please keep Torin Turner in your thoughts and prayers as he fell, injured his head and is not doing well. We have no further details at this time (11-3-16).
In Memory of James Andrew Powell III
May 11, 1955 - October 5, 2016
Obituary
Andy Powell, 61 of Winter Garden, FL passed away on October 5, 2016. He was born in Winter Garden, FL and was a lifelong West Orange county resident. Andy retired as an accountant and was a member of the Central Florida Officials Association for 30 years. The joy of his life was his family and he especially enjoyed spending time with Preston. Andy is survived by his beloved wife, Candi; his children: Nicole (Greg) Traub, Ashley (Westin) Westmoreland and Drew (Bess) Powell; his sisters, Pam (Bob) Bowen and Judy Powell; his grandson Preston Westmoreland and by three nephews and one niece.

A Celebration of Andy's Life will be held on Thursday, October 13, 2016 at 12:00 noon at Real Life Church Building A, 1501 Steves Road, Clermont, FL 34711.

In Lieu of flowers, memorial donations may be made in Andy's name to the American Heart Association or to Real Life Church in Clermont, FL. Messages may be left in Andy's guest book for the family at www.baldwinfairchild.com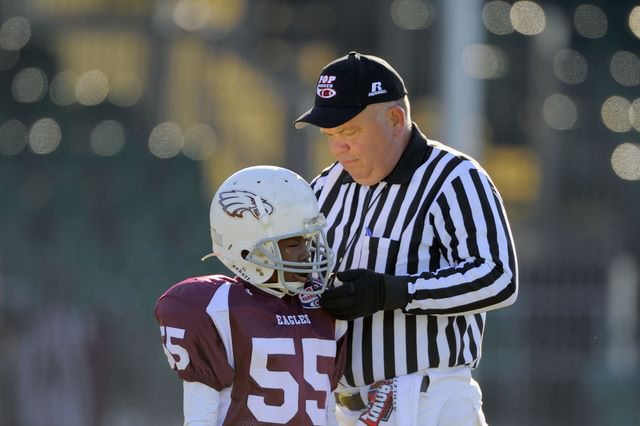 An honor for one of our own:
FHSAA seeks to fill the position of Assistant Director of Officials Programs.

The FHSAA is currently accepting résumés for those interested in filling the vacancy of Assistant Director of Officials Programs. The job description and how to apply is located in the document linked here. Application deadline is 5 p.m., July 20, 2016. Start date is August 15, 2016, or as soon as possible after that date.

Please share this information with your member officials.

How to Apply: Send completed cover letter and resume to Linda Robertson, Associate Executive Director for Business Services, lrobertson@fhsaa.org or mail to her attention at FHSAA, 1801 NW 80th Blvd., Gainesville, FL 32606-9176. Application deadline is 5pm, July 20, 2016.

Thank you,
FHSAA
Kent Lowe
It is with great sadness that I send this note to everyone. Kent Lowe a Volleyball and Basketball Official was involved in a landscaping accident and was taken from us this weekend. He will be remembered as a great partner and a gentleman. Please keep Kent and his family in your thoughts and prayers.
Service information:
Friday, May 20, 2016 viewing at 10:00am Service at 11:00am
LDS Stake Center, 3001 S. Apopka Vineland Road, Orlando FL, 32835
Landmark: across from the Temple
More information about Kent can also be found on FHSAA's website and in his obituary.
Alexander Marsh
The CFOA family is saddened by the passing of one of its own. Alexander Marsh passed away May 5. He was a 2013 CFOA Hall of Fame Inductee. There will be a graveside service at Greenwood Cemetery, Orlando, on Monday, May 9, 2016 @ 10:30 am. A memorial service will follow at 1:00pm @ First Baptist Orlando-Henry Chapel, 3000 S. John Young Parkway, Orlando. Our thoughts go out to Alex's family.
April 26, 2016
President's Memo
The CFOA Annual Meeting & Elections will be held at Lyman High School Media Center on Sunday, May 22nd. The meeting will begin at 2:00pm.
Please see the agenda, slate of candidates and discussion points listed below:
Agenda:
Welcome - Allen Cramer
Opening Prayer
CFOA Update - Allen Cramer

Membership
Game counts
Board Disclosures
Accomplishments / In Progress - Allen / VP's

Constitution / By Law Discussion - Allen Cramer
Elections - Cary Fields
Budget / Vote - Jeff Deen
Open Discussion - Allen Cramer
Conclusion - Allen Cramer
Board Positions:
GENERAL LEADERSHIP:
| | | |
| --- | --- | --- |
| Allen Cramer | President | Unopposed |
| Jemal Taylor | Commissioner | Unopposed |
| Roland Taylor | Secretary | Unopposed |
| Jeff Deen | Treasurer | Unopposed |
| James Boyd | VP Basketball | Unopposed |
| Elaine Dean | VP Volleyball | Unopposed |
| Kevin Bowersox | VP Flag Football | Unopposed |
| Sandy Barnhill | Assignment Officer VB | Unopposed |
| Don Trawick | Assignment Officer Flag FB | Unopposed |
| Melvin Jones | Director At-Large Football | Unopposed |
| Chuck Pula | Director at Large Basketball | Unopposed |
| Sue Nadeau | Director At-Large VB | Unopposed |
| Erskine Callaway | Director At-Large Flag FB | Unopposed |
FOOTBALL:
| | |
| --- | --- |
| Mitch Fazzio | Vice President |
| Brett Dunn | Vice President |
| Don Trawick | Assignment Officer |
| Chuck Bauman | Assignment Officer |
| Scott Olchowik | Assignment Officer |
FLAG FOOTBALL:
BASKETBALL:

| | |
| --- | --- |
| Kim Fessler | Assignment Officer |
| Xiomara Cruz | Assignment Officer |
VOLLEYBALL:
Constitution/Bylaws Proposals:
Constitution: Article VII – Officers
Section 4. The officers shall be elected by majority vote of the members voting at the respective annual meeting. The Vice President and Assignment Officer for each sport shall be elected by those members, in good standing the previous year, who officiate or work in an official capacity in that particular sport. All votes shall be by secret ballot.
Proposal: President, Treasurer, and At Large positions elected odd years Vice Presidents, Assignment Officers, Secretary, and Commissioner even years. (Basic rationale is to keep a percentage of consistency from year to year, more information to be discussed at meeting)
Bylaws: Section III. ELECTION OF OFFICERS
B. No Term Limits for Office of the Vice-President.
Proposal: Term of office for the Vice-President of each sport shall be limited to a maximum of four (4) consecutive one-year terms. After a one (1) year interval out of a Vice-President office, an individual may again seek election to one of the Vice-President positions.
C. No Term Limits for office of the President.
Proposal: Term of office for the President shall be limited to a maximum of five (5) consecutive one-year terms. After a one (1) year interval out of the President office, an individual may again seek election to the President position.
In your service,
Allen Cramer / Roland Taylor
President CFOA / Secretary CFOA
Horace Cannady long term member of CFOA is currently in Lake Bennett Health & Rehabilitation in Ocoee. He had a knee replacement, is in rehab and waiting updates from his Doctor. Hopefully will be going home soon.
Please have thoughts and prayers for him as he recovers.
To all members,
It has been a busy year for all sports and I am pleased to say the overall satisfaction temperature gauge states that it has been a positive year too. Thank you all for representing our association well. Yes we had a few challenges but I believe your BOD addressed the needs quickly, fairly and efficiently.
As agreed upon last year I am sending this email on or before March 1, as a REMINDER that any member interested in being a candidate for a CFOA Board of Director position must declare in writing their interest / position by April 1. The email should be sent to Carey Fields and Roland Taylor so that eligibility can be confirmed before placing your name on the ballot to be voted on at the Annual Meeting.
We are planning our Annual meeting: (Please block the date and plan on attending)
Date: May 22, 2016
Location: TBD, to follow in separate Email and be posted on web-site end of April.
Time: 2:00pm
Agenda: to follow in separate Email and be posted on web-site end of April.
If you have additional questions please feel free to contact Roland or me by phone or email.
Thanks again for all you do as a member of the best association in the state!
Allen Cramer
President CFOA
CFOA Flag Football 2016 Playoff Crews:
Crew 1:
R- Brent Haskill
LJ- Lou Prano
FJ- Jason Carroll
BJ- Erskine Callaway
Crew 2:
R- Kevin Bowersox
LJ- Jeff Pon
FJ- Chuck Baumann
BJ- Kerry Jackson
Crew 3:
R- Tim Crim
LJ- Mike Gothelf
FL- Travis Williams
BJ- Reggie Forbes
Crew 4:
R- Jonathan McNamara
LJ- Amanda Hall
FJ- Fred Smart
BJ- Nate Wills
Crew 5:
R- Brandon Schwab
LJ- Greg Vanatta
FJ- Melvin Jones
BJ- Henry Hamm
To all members,
I wanted to inform everyone with Gary's resignation 2/23 and our BOD meeting 2 days later 2/25. I made a recommendation (appointment, pending acceptance of the offer) to the BOD that Cary Fields fill the vacancy and also be the Nomination Person to lead the upcoming elections. We had a verbal confirmation and after Carey agreed on 2/29 (if ratified by the BOD) I sent a written communication on 3/1 to the BOD to confirm their votes. It was unanimous and I am pleased to announce that Cary is confirmed.
Thank you Cary for jumping back in to assist and to the BOD for responding so quickly to keep us moving.
Allen Cramer
President CFOA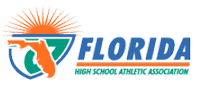 Dear Official Association Officers:
Are you familiar with a school that exemplifies "Sportsmanship?"  If so, please click on the link below to nominate them for the Fred E. Rozelle Sportsmanship Award! Each section winner will receive $500 and 8 overall winners will be selected and will be given an additional $2,500. 
Therefore, please nominate any well deserving school and give them a chance to win $3,000 for their athletic program!  Please share with your member officials.  All nominations are due by March 25, 2016.
http://www.fhsaa.org/webform/fred-e-rozelle-sportsmanship-program
Flag Football Recruits!
CFOA STATE FIELD CLINIC
Flag Football Clinic will be held on February 27th, 2016 @ Apopka High School
Sign Up Early Online and Save (see below)
Registration: 8:30am - 9:30am
Classroom Session: Rules Presentation, Questions, ect. 9:45am - 11:30am
Lunch (provided): 11:45am - 1:15pm
Field work: 1:30pm - 3:30pm
Dismiss: 3:45pm
CFOA members will meet at 4:00pm - 4:15pm for a final word and awards
Register Early and Save!
Central Florida Officials Association
Date: February 27th, 2016
When: Saturday 8a.m. - 5:30p.m.
Application Deadline: Feb. 14th, 2016
Site: Apopka High School
Phone: (407) 620-0814
Contact Name: Kevin Bowersox
Email: ucfk23@bellsouth.net
Sport(s): Flag Football
Counties: Lake County, Orange County, Osceola County, Seminole County, Volusia County
Clinicians: Jason Carroll, Erskine Callaway, Melvin Jones, Kerry Jackson
Special Highlights:
Classroom Instruction (Rules Changes)
Live Field Work
Lunch Provided, Special Gift
Pre-registration is available online at: https://officials.fhsaa.org

Now Showing!
'The Masked Saint' is a movie about a vigilante pastor/wrestler. The inspirational drama is based on the true story of former pro-wrestler Chris Whaley....member of CFOA. The movie is now playing in select theaters. It was entered in the International Christian Film Festival and nominated for four awards: Best Feature Film; Best Director; Best Actor; and Best Musical Score.
More information about the movie can be found on Facebook or watch the trailer at www.themaskedsaintmovie.com.
Dick Pace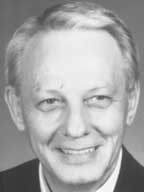 Richard "Dick" Pace, passed away on the 6th of January after an extended illness at the age of 87. Service was held at Asbury Methodist Church at 12:00pm on Friday, January 29th. There was a lunch following the service which allowed for the many Dick Pace stories. To read more about Dick, please see his Hall of Fame Wall, inducted 2008.
Flag Football Meeting
We are going have a meeting on Sunday, January 31st, 1:30pm - 3:00pm - UCF Rec and Wellness Center. Park in the parking garage across the street. Rule books will be handed out, ref pay/arbiter will also be discussed, so officials understand how they will be paid and how to view their schedules.
Girls Flag Football Key dates 2016
Deadline for registration: 1/3/16
Last day for late registration: 2/25/16
State Clinic Possible date: 2/27/16 Apopka High School
Online Rules Exam: Feb. 1-11, 2016
Online Rules Make-Up Exam: 2/19-2/25/16
Pink Whistle Week (Calling for a Cure): March 14-19, 2016
2015-16 Officials Guidebook
Dear Association Officers:
The 2015-16 Officials Guidebook is now published and live on our website at: http://www.fhsaa.org/rules/officials-guidebook. On this page, you will also find links to sport specific versions of the Officials Guidebook.
Thank you and we look forward to working with you all throughout the upcoming school year!
Sincerely,
Jana Horton
Officials Registrar
Florida High School Athletic Association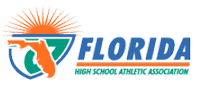 2015 NEWS
2014 NEWS
2013 NEWS
2012 NEWS
2011 NEWS
2010 NEWS
2009 NEWS