Changes coming to high school football playoffs
Alyssa Lang reports. 5/16/2016
Matt Head , WTLV 10:43 PM. EST May 16, 2016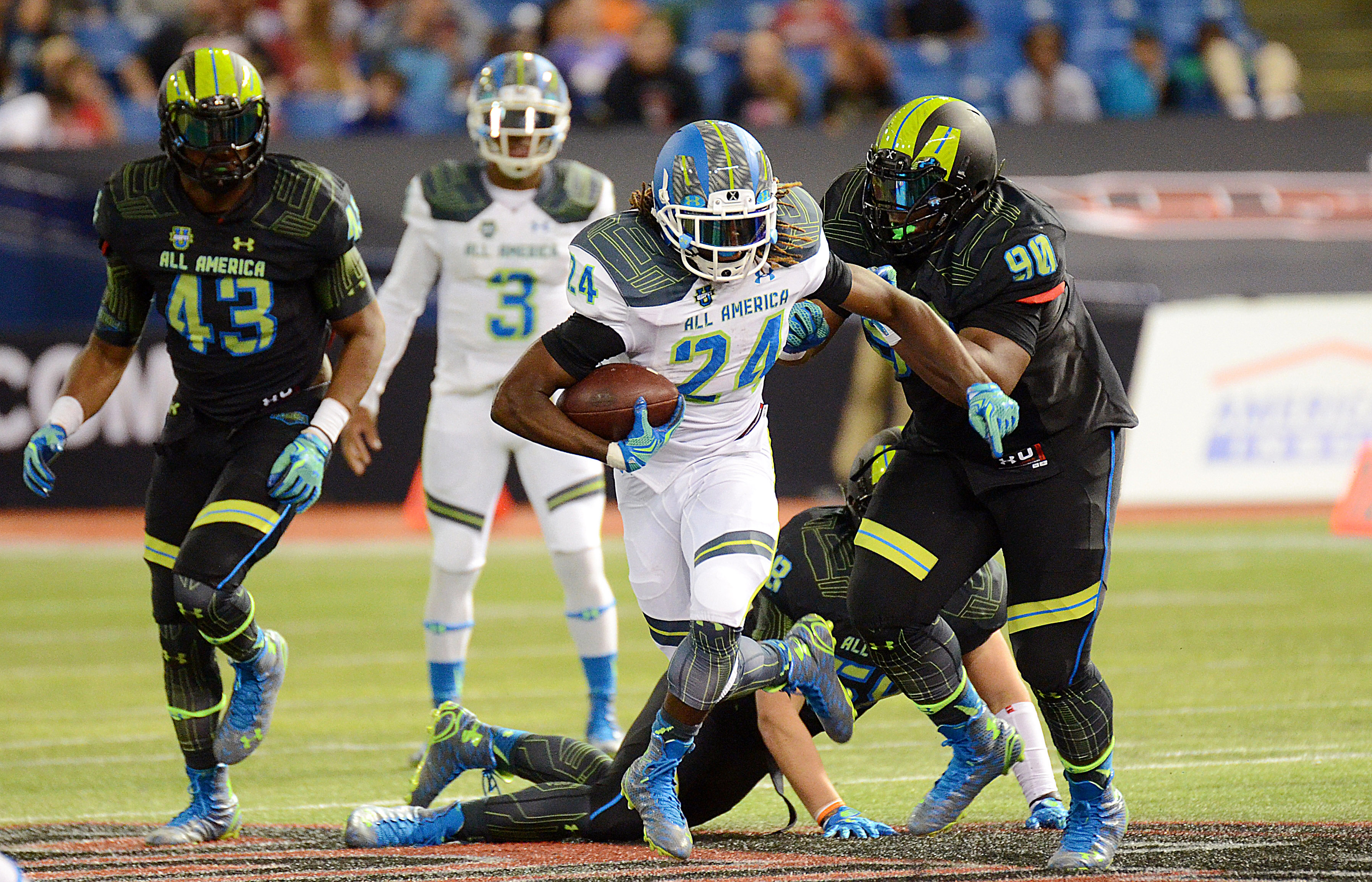 (Photo: Jonathan Dyer, Jonathan Dyer-USA TODAY Sports)
The Florida High School Athletic Association is calling an "audible" on the Florida high school football playoffs.
FHSAA officials say the proposal will eliminate districts and allow teams to make the playoffs based on a strength of schedule system. The plan could begin in 2017.
"Everyone can create their own 10-game schedule and we will see the playoff based on a point system that rewards you for wins and strength of schedule," says FHSAA Director of Athletics Frank Beasley. "We sat down and tried to figure out how could we fix the problem and it is a problem. We have several teams with losing records that got into the playoffs."
"It doesn't always lead to the best teams getting into the playoffs."
Currently, teams can only make the playoffs two ways: win your district or be the runner-up. Under the new proposal, districts will not exist and teams can schedule any 10 teams for the 11-week season. Beasley hopes the playoff proposal will create interest all season long.
"I think it sends a great message as far it creates an atmosphere for everyone. What happens now is some of our district races are over by week 7 or 8," says Beasley. "We need to get to a system that benefits your program."
FHSAA officials are optimistic the proposal will be a game-changer for the state of Florida and high-school football. The FHSAA even wants to add a selection show after the final week of the season.
"We want to have a selection show week 11, like the NCAA selection show. We imagine gyms and classrooms being packed."
The FHSAA says they have received comments from coaches, administrators and fans regarding the proposal from both sides of the field. Common complaints from coaches include cost, travel and difficulty in scheduling 10 games.
The proposal will allow every school to schedule any 10 games they want. Districts won't exist and teams that schedule tougher opponents will receive more points. FHSAA officials hope the proposal will cut down on cost and travel for schools.
"We got a lot of feedback from coaches so it will create extra travel but we feel the opposite," says Beasley. "I remind our coaches that there are 550 other schools looking for ten games."
Orange Park High School Football Coach Tom MacPherson is in favor of the proposal.
"I think it is going to make for a lot of excitement and it is something that needs to be done in my opinion. Hopefully it will get some people to go out and play some other people."
MacPherson hopes the proposal will create new rivalries and help prepare student-athletes for the future. "I think it is a long-time coming. I think it is good for high school football."
Before the plan can be approved, the FHSAA is seeking feedback on the plan and expects some changes to the plan.
"We are excited to see where it goes and it is still in the feedback stage. We are trying to create a more exciting playoff system in the state of Florida," says Beasley. "It is pretty unique and its unique to us because we feel like we have the best football in the United States."