2014 Inductees
The CFOA Hall of Fame Banquet was held on April 26th at the Altamonte Springs Hilton Hotel. Many members and guests celebrated and congratulated the following members into the Hall of Fame Class of 2014.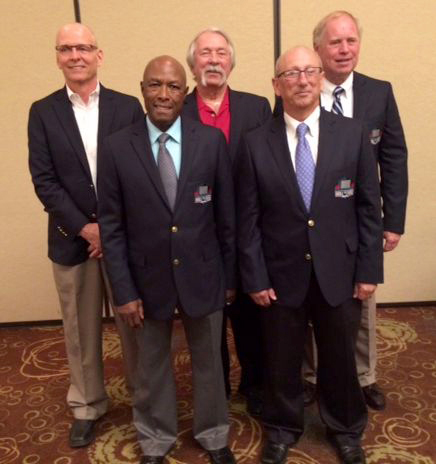 2014 Hall of Fame inductees: (front) Willie Bateman, Sam Momary, (back) Greg Anderson, Larry LaBelle, Randy Chrastina
To learn more about these honored members, click on the link next to their name and read their personal biography page.
CFOA Hall of Fame Inductees for 2014
NOTICE: If you have photos from this induction ceremony, please send them to: webdeveloper@cfoa.com.