Ed Brown
Posted on: August 7, 2015
2015 Hall of Fame Inductees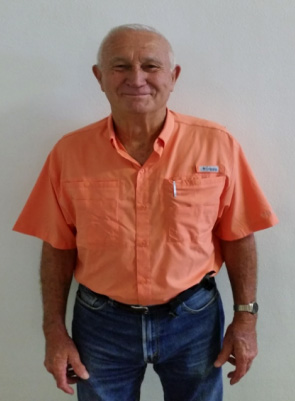 Biography:
Born Daytona Beach 9-11-35, Graduated Mainland High School 1953, U of F 1958, Employed by Dura-Stress Inc. in 1958. Retired 2000 as V/P Operations but have continued to work in other training capacities.
Married 55 years to Sharlene who passed Jan. 8th 2013, 5 children, 3 boys, 2 girls. My mantra is: 1 GOD, 1 wife, 1 Job. Sounds like a boring life, but to the contrary far from it. Started Officiating CFOA 1958 worked until 2006. Avid snow skier & white water rafter.
Starting in 1998:
Traveled to Zimbabwe Africa to train the first wheel chair basketball team headed to the South Africa games
1999 summited Kilimanjaro in Africa with my daughter & evangelist mission trip to the Maasai in Tanzania
Evangelist mission to Cuba in 2004
Construction mission to Eleuthera in the Bahamas four times between 2002 through 2006 working on Jordan Stone mission House
Southern Brazil five times between 2007 & 2015 build churches & 300 miles down the Amazon delivering supplies to villages.
Phnom Penh Cambodia building water tanks in 2013.
The LORD has blessed me with good health & I have been able to enjoy an active life style & have no plans to stop.