Albert A. St. Pierre, Jr. (Al)
Posted on: March 22nd, 2011
2011 Hall of Fame Inductees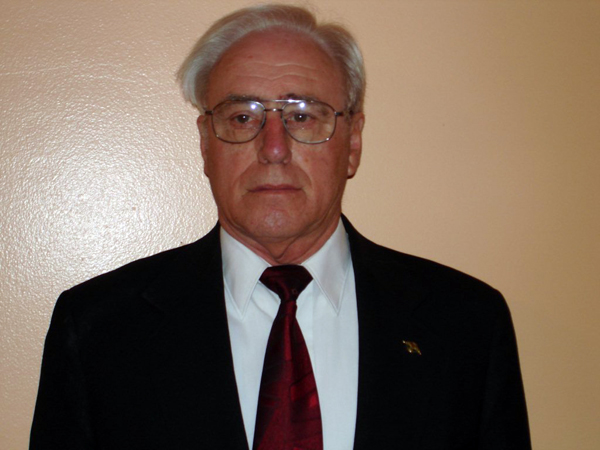 Membership in the CFOA has given me the opportunity to develop a lasting friendship with many of the officials with whom I have come in contact over the years. It has allowed me to develop other officials while at the same time allowing me to grow as an individual. I have been able to stay active, both on the field and off the field.
Biography:
Personal Information: Married to Kay F. St. Pierre for 41 years with 2 children and 6 grandchildren
Place of Birth: New Orleans, LA
Current Location: Longwood, FL
Occupation(s):
Retired from IBM after 30 years of employment
(Management positions – Airline Industry – Banking Industry
International Assignment – Networking)
Military Service: US Marine Reserves & US Air Force – Regular
Central Florida Officials Association Member: 16 Years in CFOA from 1995 to Present
Other Associations:
1977 to present: US Swimming – Louisiana, Texas, Connecticut & Florida LSC's
2005 to present: Collegiate Swimming Officials Association (CSOA)
Personal Accomplishments in the CFOA:
Established the football mentor program, assigning seasoned officials to new officials to ensure that the new officials were acquiring the proper skills and had someone he/she could talk to on a regular basis.
Instituted major changes within the CFOA by installing and computerizing the accounting process (payroll) and later the scheduling of games through the Arbiter System.
Established a tracking system for new officials going through the CFOA training process.
Set up procedures for handling the Jessica Lunsford requirements.
Office/Positions Held in the CFOA:
Information Technology Coordinator
Personal Accomplishments in other associations:
US Swimming – Florida LSC Area Director (1998 – 2004)
Special Olympics – National Championship Meet – 2010 Lincoln, NE
Florida State Championships – 2007 – Present (Meet Referee)
Olympic Trials – 1992
National Championship Meets – 1985 – 1995
Collegiate Swimming Officials Association (CSOA) – Southeast Regional Director (2005)
Two NCAA Division II National Championship Meets
Blue Grass Mountain Conference Meet (This will be my 13th year working this meet)
Officials Coordinator for the newly formed (2011) Sunshine State Conference Swim Meet
Sports Officiated (FB/BB/BSB/ Etc) and include years:
Swimming – 1977 – Present
Football – 1990 – Present
Water Polo – 1997 – 1999
Baseball – 1991 -1996
Track & Field – 1996 – 1999
Play-off games officiated (District, Regional, State):
2 State Championship games
Playoff games every year from 1998 – 2009