Central Florida Officials Association Basketball Information
If you would like to become a CFOA Basketball Official, please read our Recruit Registration information. We look forward to having you on our team!
A user name and password is now required to view the Basketball Members News page. Members will be contacted with a user name and password. If you are a member and cannot log in, request a user name and password by sending an email to vpbasketball@cfoa.com.
Hello to all,
Due to Hurricane Dorian, our meeting has been moved to September 9th and the location is still Oviedo High School. 601 King Street, Oviedo 32765. Registration will start at 6pm, with the meeting to begin promptly at 6:30pm. Classroom and gym sessions will start at 7:15pm.
CFOA Basketball Training
Before you can register for the CFOA training class, the following pre-requisites must be meet by August 23rd:
Must be fingerprinted per Jessica Lunsford act (any questions contact Roland Taylor
New, transfer and non CFOA members must pay a $60 registration fee which goes toward CFOA dues and NHFS rule book.
Everyone will need to purchase a Rules by Topic 2018-2019 edition which can be found on Amazon for $10.
CFOA members must pay a $20 registration fee which includes a NHFS rule book.
TRAINING MEETING
Basketball (highly recommended) training meeting for all CFOA Basketball Officials:
September 4th, Oviedo SEE NOTE ABOVE
CLASS DATES
Class dates are Sept 9, 11, 16, 18, 23, 30 Oct 2, 7, 9 (Oviedo)
Coaches and Referee Clinic (highly recommended) with guest speaker:
October 16th (tbd)
November 9th Mandatory season kick-off meeting and evaluations (Oviedo)
Please mail your payments to:
CFOA
13750 W. Colonial Dr
Suite 350 #406
Winter Garden Fl, 347887
John Thomas - CFOA Basketball Official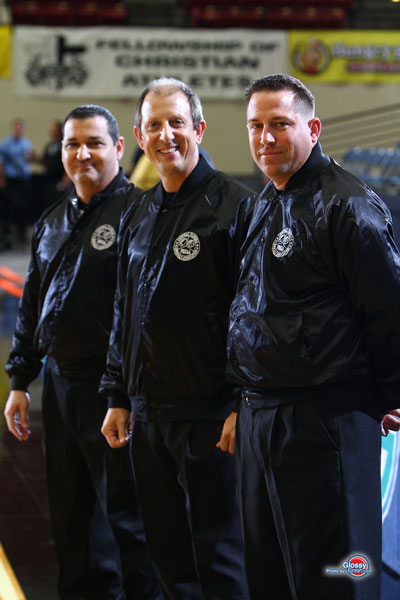 News and Announcements for Members
Members, please read other news and announcements on the Basketball Membership page.